Øens Have ist die größte städtische Farm in Skandinavien. Wir betreiben urbane Landwirtschaft, unterrichten und betreiben ein eigenes Restaurant und Eventspace. Unser Hauptziel ist es, die Landwirtschaft und die Natur in die Stadt und zu den Menschen zurückzuholen. Wir tun dies, indem wir auf eine Weise anbauen, die so viele Menschen wie möglich einbezieht und inspiriert. Mit Øens Have haben wir ein altes Ladengrundstück in eine lebendige und grüne städtische Farm verwandelt. Wir wollen zeigen, wie wir gemeinsam mit den Bürgerinnen und Bürgern Kopenhagens unter blauem Himmel Gemüse und Blumen auf biologische Weise anbauen können.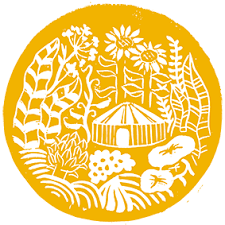 Kontakt:
Refshalevej 157, 1432 København, Denmark
Updates für diese Seite an EdiCitNet schicken
Wir freuen uns, wenn du uns Updates für diese Seite per E-Mail schickst.