From how to organize a seed swapping events, to how to set up your own community composting project and information about urban foraging – here you'll find a range of factsheets that can help you start, maintain and grow your own Edible City activities.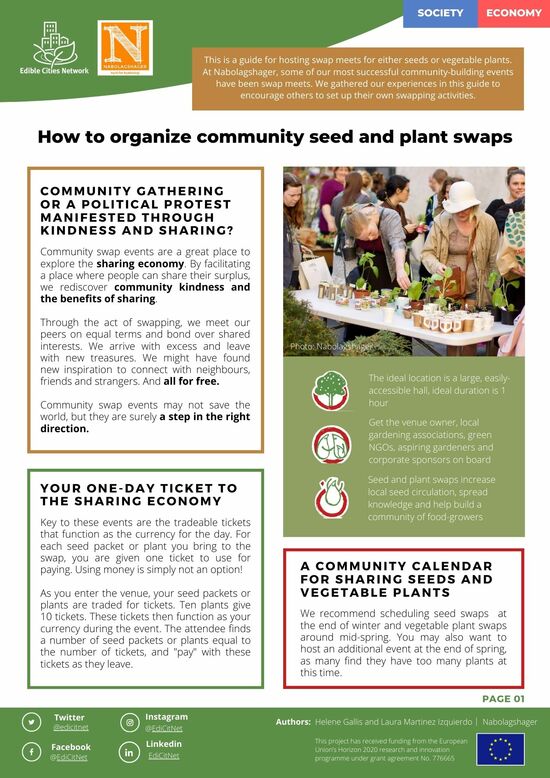 This is a guide for hosting swap meets for either seeds or vegetable plants. At Nabolagshager, some of our most successful community-building events have been swap meets. We gathered our experiences in this guide to encourage others to set up their own swapping activities.
Download it here.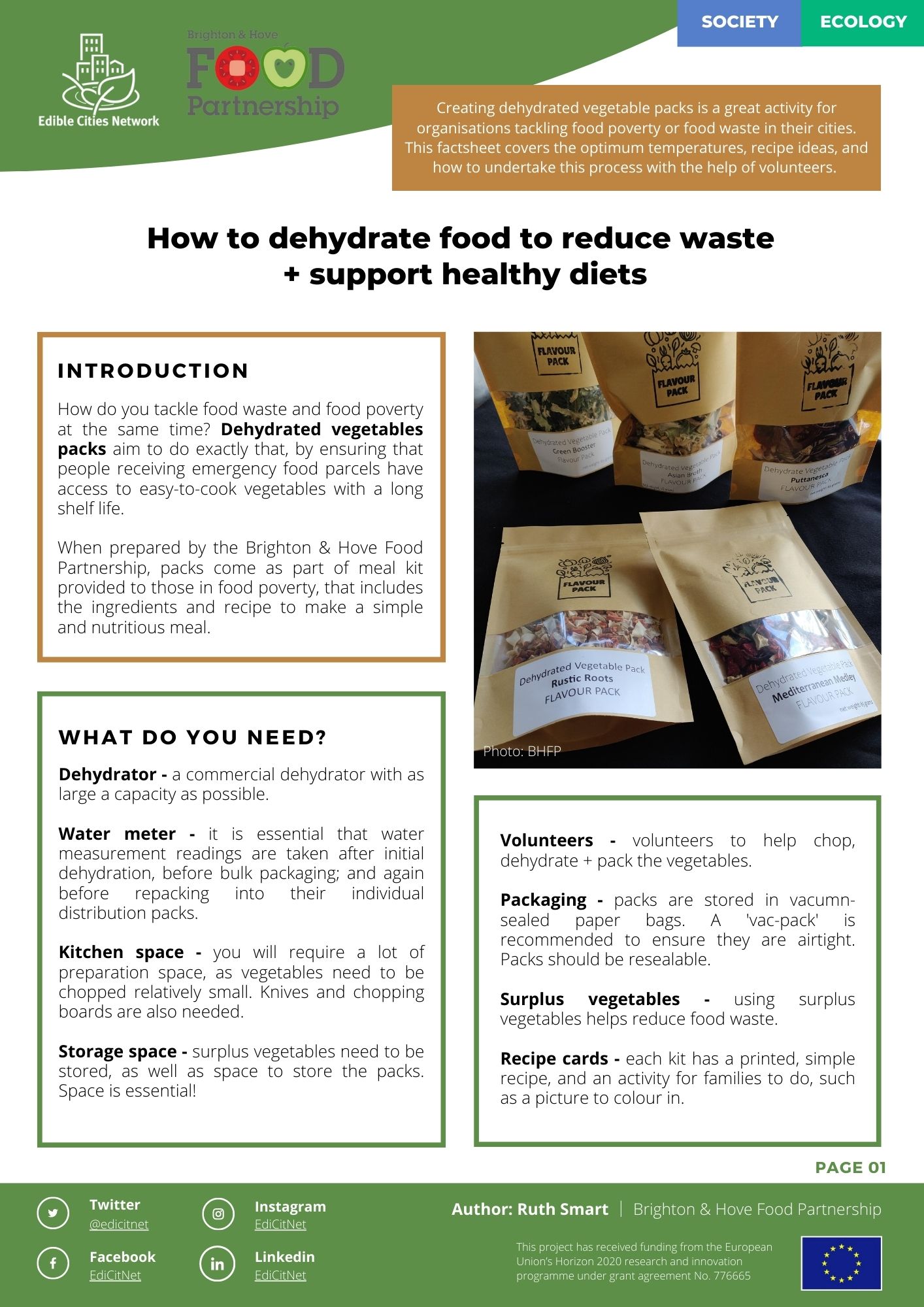 Creating dehydrated vegetable packs is a great activity for organisations tackling food poverty or food waste in their cities. This factsheet covers the optimum temperatures, recipe ideas, and how to undertake this process with the help of volunteers.
Download it here.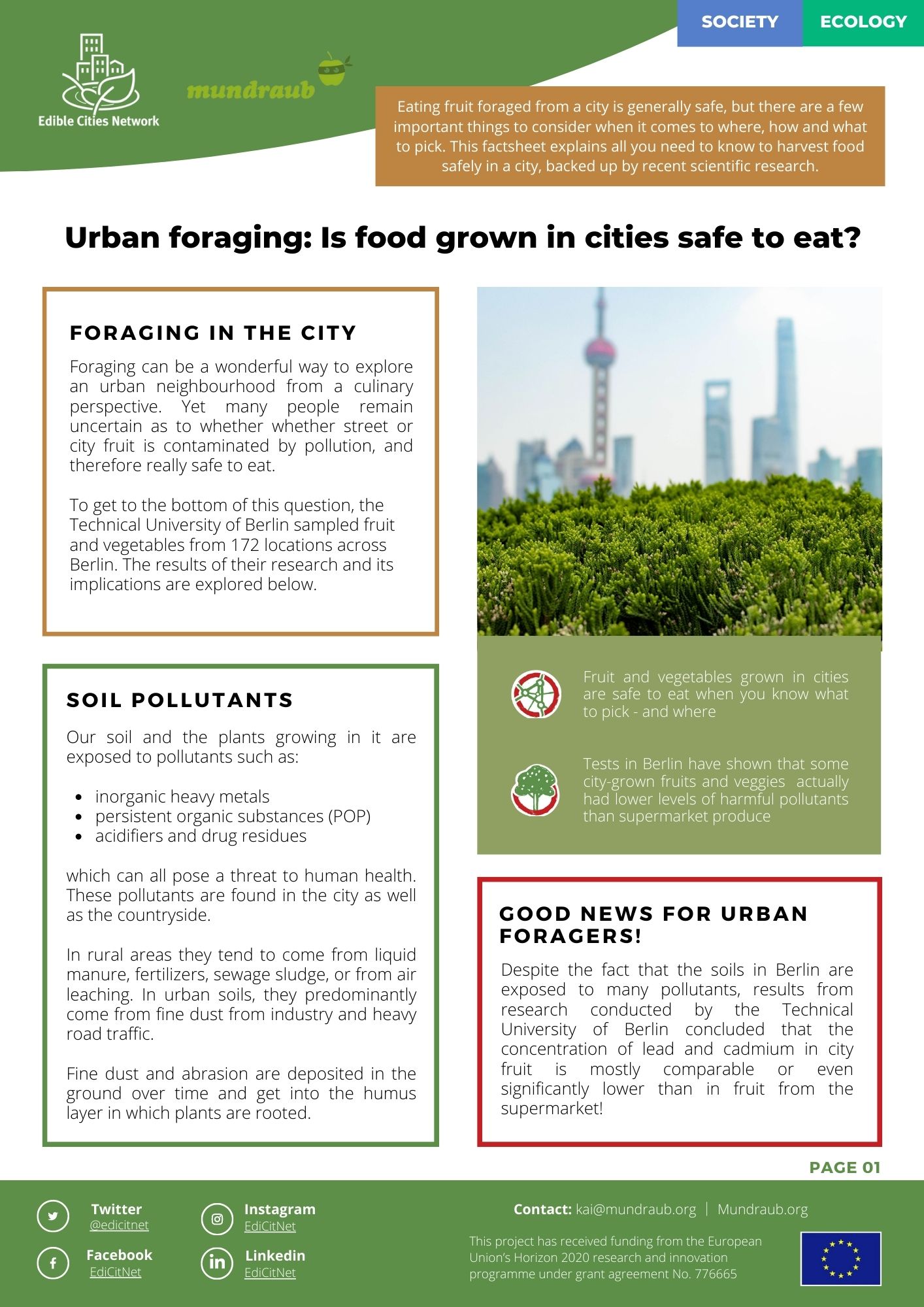 Eating fruit foraged from a city is generally safe, but there are a few important things to consider when it comes to where, how and what to pick. This factsheet explains all you need to know to harvest food safely in a city, backed up by recent scientific research.
Download it here.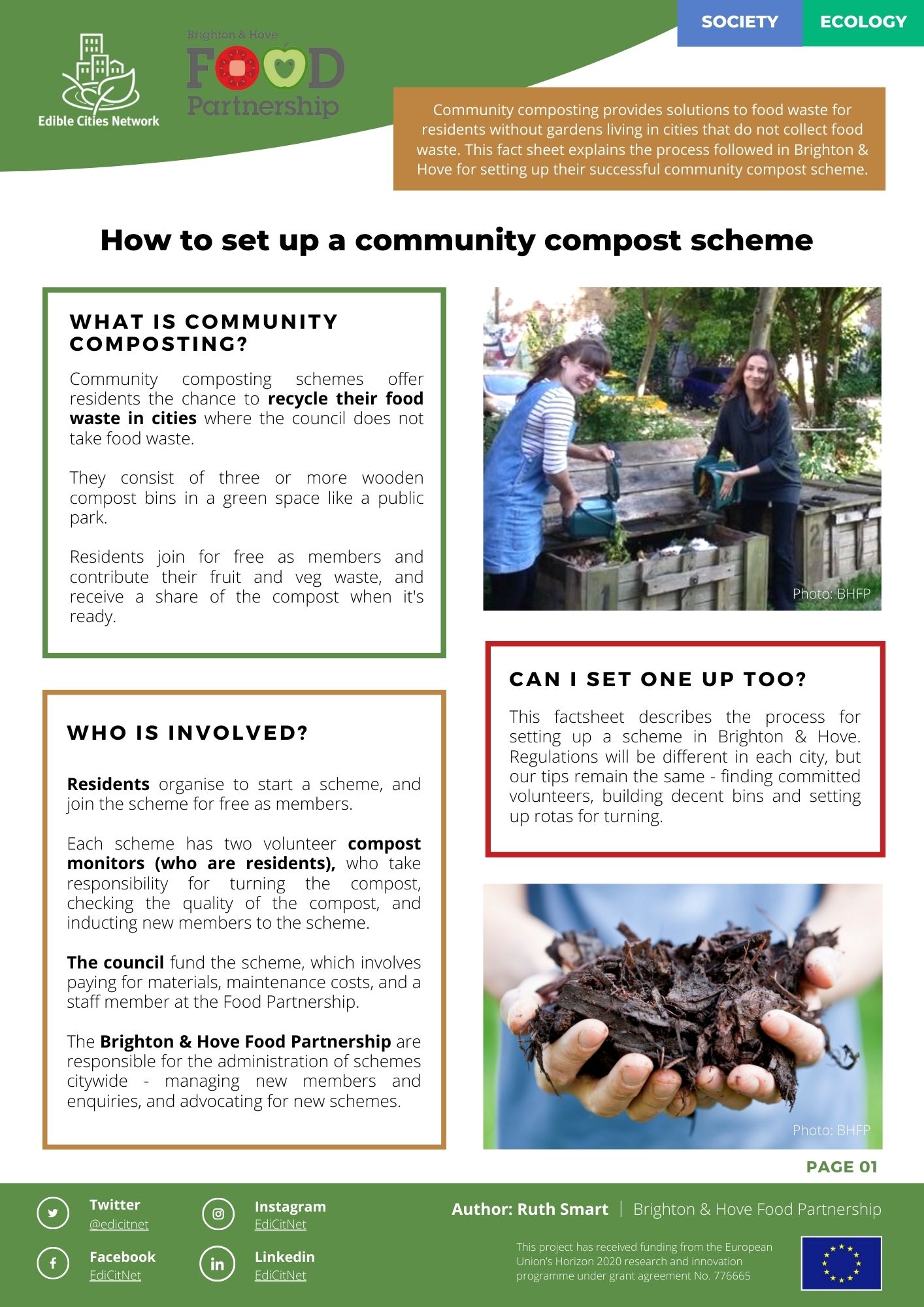 Community composting provides solutions to food waste for residents without gardens living in cities that do not collect food waste. This fact sheet explains the process followed in Brighton & Hove for setting up their successful community compost scheme.
Download it here.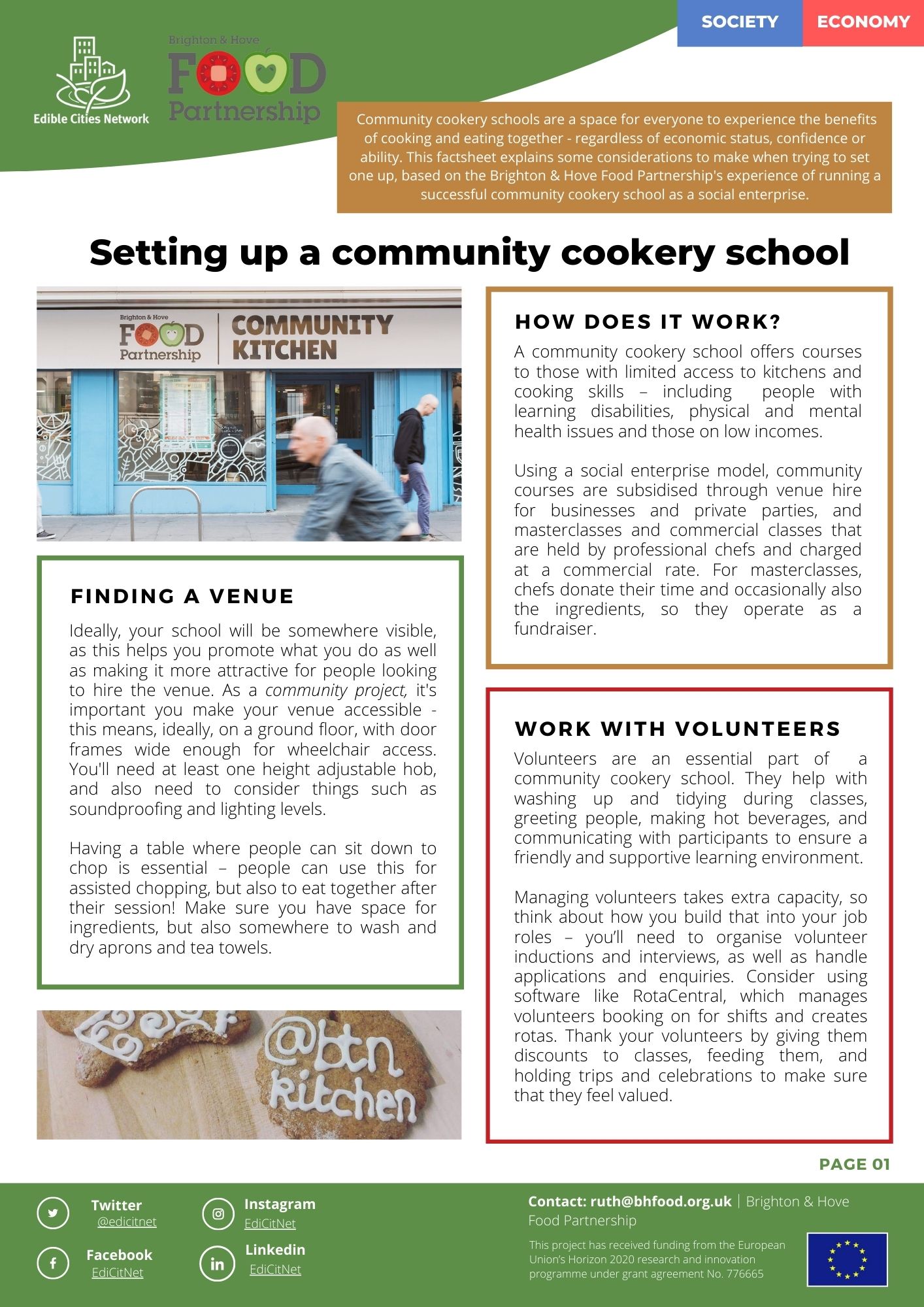 Community cookery schools are a space for everyone to experience the benefits of cooking and eating together – regardless of economic status, confidence or ability. This factsheet explains some considerations to make when trying to set one up, based on the Brighton & Hove Food Partnership's experience of running a successful community cookery school as a social enterprise.
Download it here.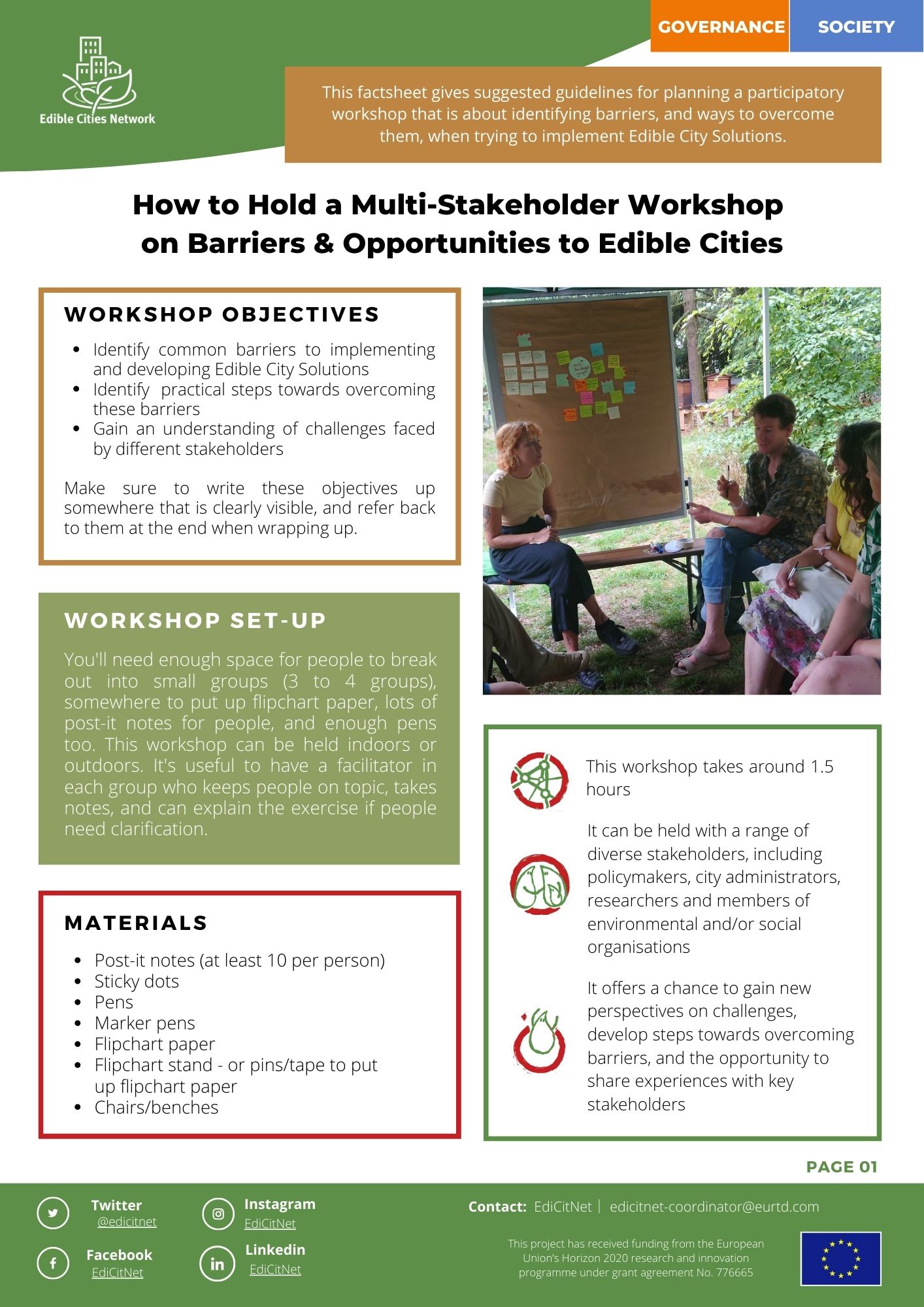 This factsheet gives suggested guidelines for planning a participatory workshop that is about identifying barriers, and ways to overcome them, when trying to implement Edible City Solutions.
Download it here.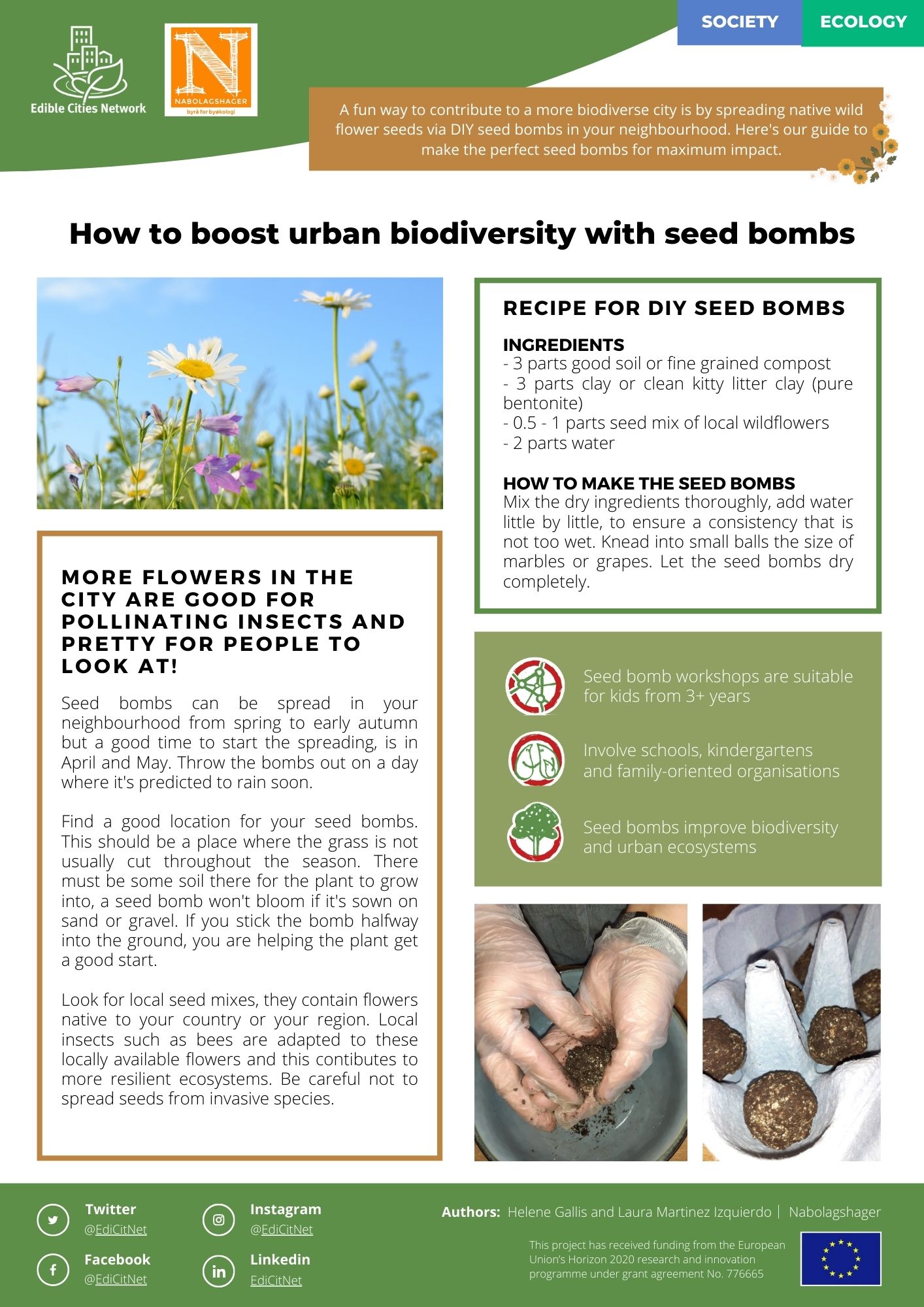 A fun way to contribute to a more biodiverse city is by spreading native wild flower seeds via DIY seed bombs in your neighbourhood. Here's our guide to make the perfect seed bombs for maximum impact.
Download it here.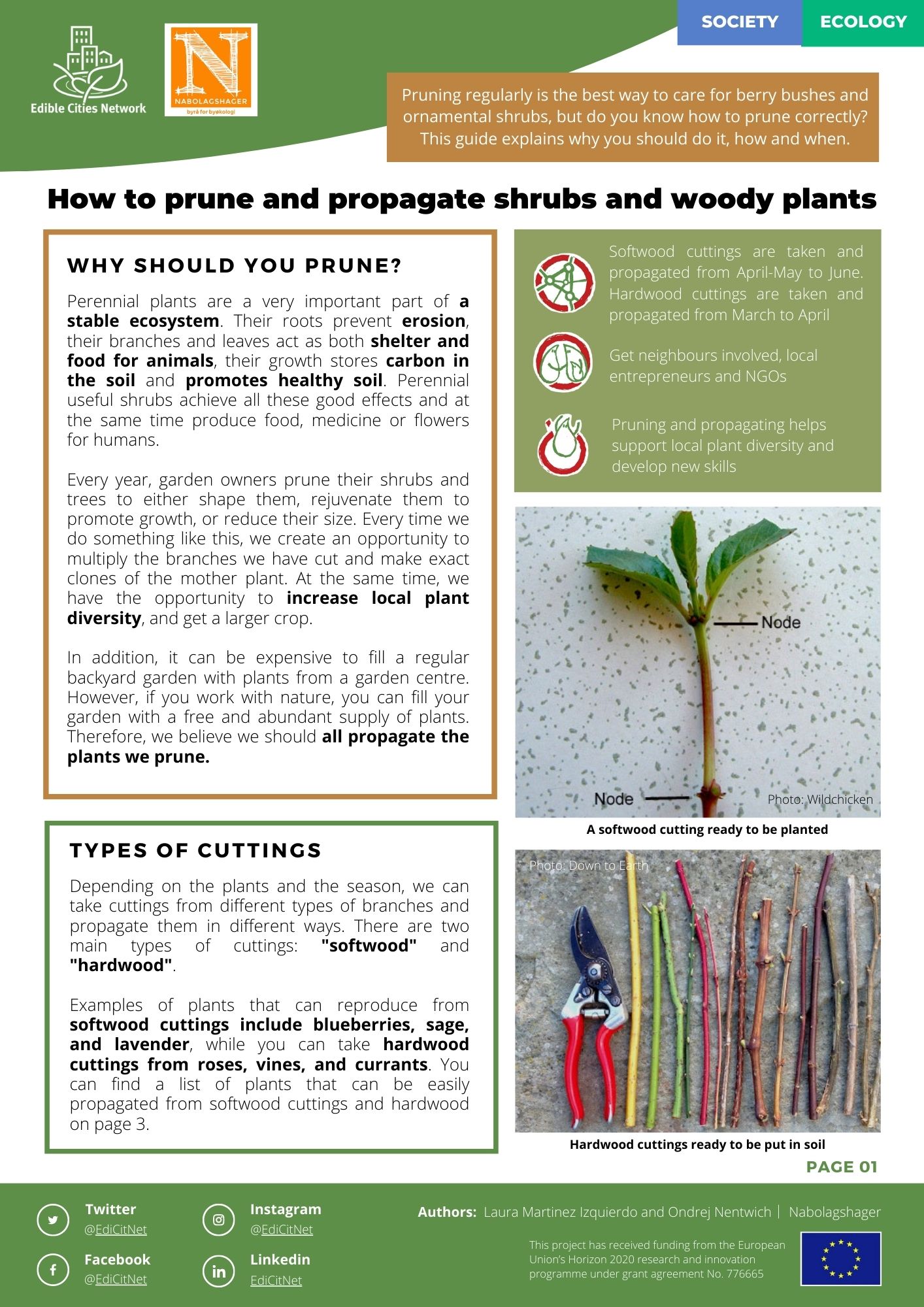 Pruning regularly is the best way to care for berry bushes and ornamental shrubs, but do you know how to prune correctly? This guide explains why you should do it, how and when.
Download it here.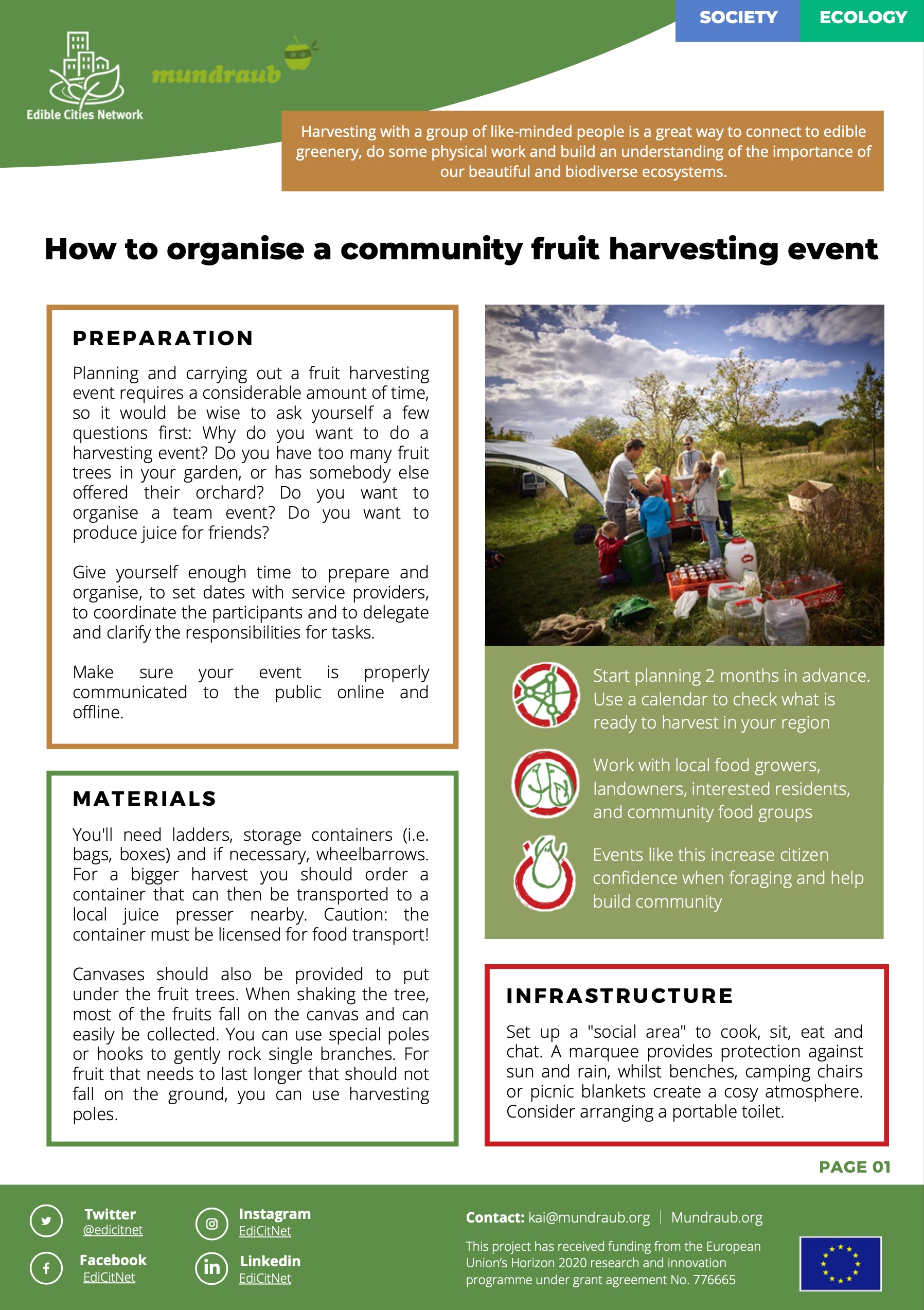 Harvesting with a group of like-minded people is a great way to connect to edible greenery, do some physical work and build an understanding of the importance of our beautiful and biodiverse ecosystems.
Download it here.
The work on this page is licensed under a
Creative Commons Attribution-ShareAlike 4.0 International License
.