WP2 team has shared several good news such as: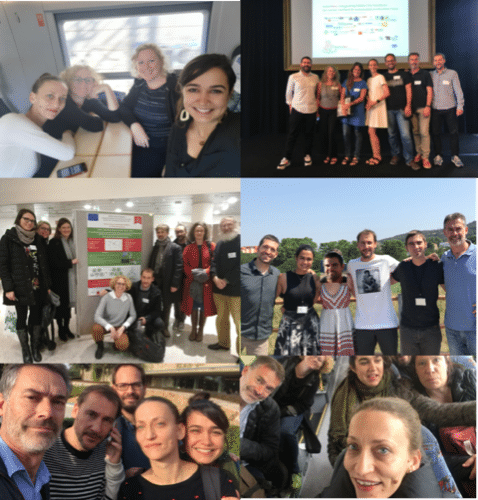 The submission of second article of WP2 entitled "Tools for edible cities: A review of tools for planning and assessing edible nature-based solutions".
The increased collaboration between WP1,2,6 and 7 for the integration of the project network marketplace, and toolbox.
EdiCitNet DATABASE has more than 20 different countries and more than 100 cities. These cities and countries are represented on the form of more the 300 PROFILES.
The SEARCH TOOL brings the possibility of searching for interactive and non-interactive profiles and by location.
A new version of the PERFORMANCE ASSESMENT TOOL brings two novelties. User can explore, compare and check out the top 10 Edible City Solutions per typology (e.g. community gardens) in terms of sustainability, urban challenges and ecosystem services.
The EDIBLE CITY GAME. The urban model of SFL is built, tested and calibrated by SFL's practitioners that are playing in single-player modality. Practioners have showed a great interest in the functionalities of the serious game.
DESIGN AND PLANNING TOOL. The "Individual level" and "City level" options were replaced by, respectively, "Create your own ECS" and "Create a city plan of ECS". The former option is intended for individual users, to discover resources requirements and expected yield. The latter is to be used by city planners, to investigate the impact of ECS on city's food production, resources management and sustainability. "Create your own ECS" option is almost fully operational. We decided to remove the map on the entering page so that the user will only have to provide the plot area size and will not have to draw polygons (to be implemented very soon). "Create a city plan of ECS" option currently allows for the user to draw polygons or areas, corresponding to neighbourhoods, city districts, etc. which they want to analyse. For these areas, land uses are automatically generated based on the Urban Atlas.