The Edible Cities Network Conference 2023
In 2023, the Edible Cities Network Conference was held in Barcelona 15–17 March.
The conference was co-organised and hosted by RMIT University, the Solidarity Foundation of the University of Barcelona and Humboldt Universität zu Berlin. On this page you will find presentations, posters and photos from the event.
Details
What: The Edible Cities Network Conference 2023 – Advancing the Edible City: Ideas, Practices and Systems
When: 15-17 March, 2023
Where: Barcelona, Spain (1st day also streamed online)
Advancing the Edible City: Ideas, Practices and Systems 
15–17 March 2023
In March 2023 the Edible Cities Network held its 2nd Annual Conference

.
Advancing the Edible City

brought together leading researchers, policymakers and city administrators, civil society actors, green city activists and entrepreneurs to explore the

ideas, practices,

and

systems

necessary to support the sustainable, resilient and socially just development of our cities' food systems.
Thank you to all of the organisers for making this event such a success!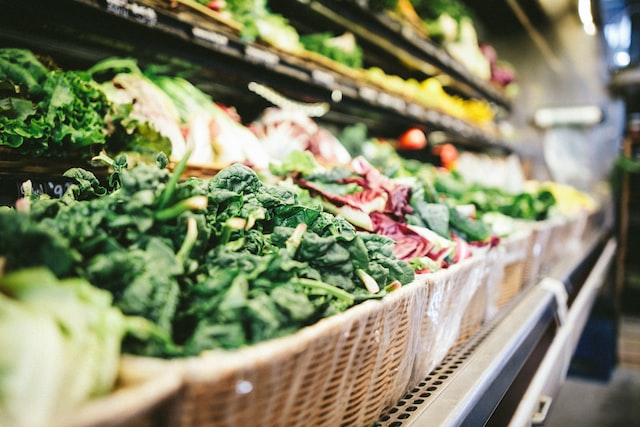 Transforming our food system, with a particular focus on how to move from a global one to more local, circular city-based systems.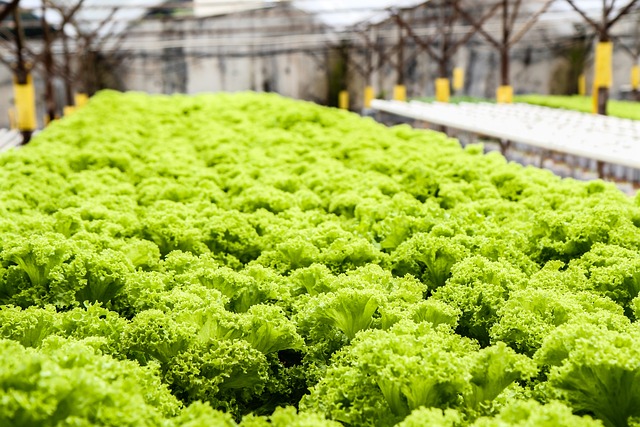 Innovations – on institutional, technological and governance levels – that can help us reimagine current urban food systems.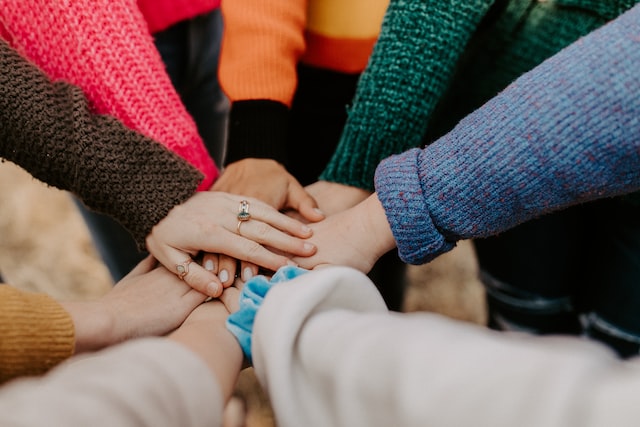 How connections between people, nature, places and institutions can foster a sustainable urban food future in cities around the world.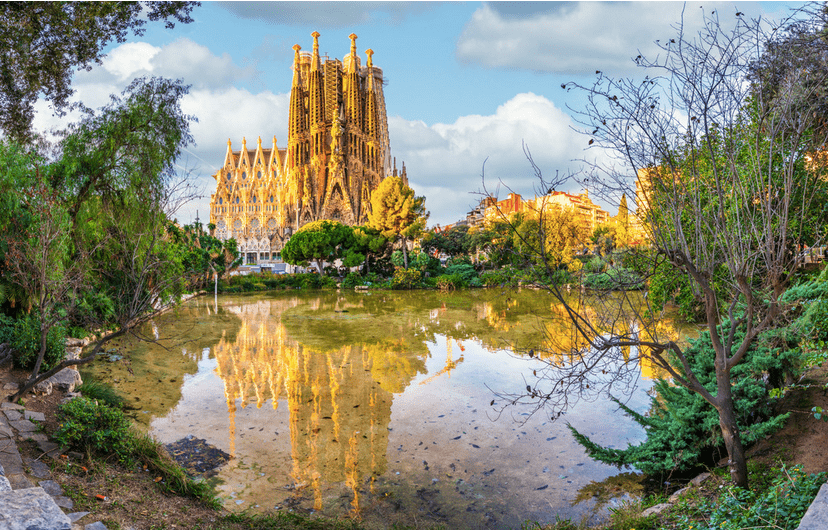 Explorations of Edible City initiatives in Barcelona through group field trips, their positive impact on the city and how they can inspire and inform others.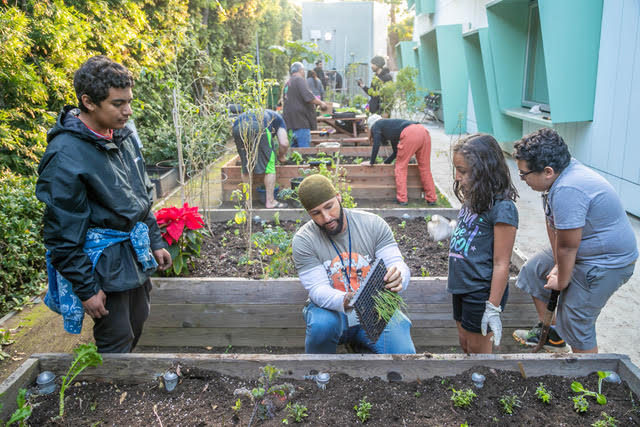 Examples of best practices from around the world – from individual actions to city-wide strategies – in the Edible Cities Network Awards.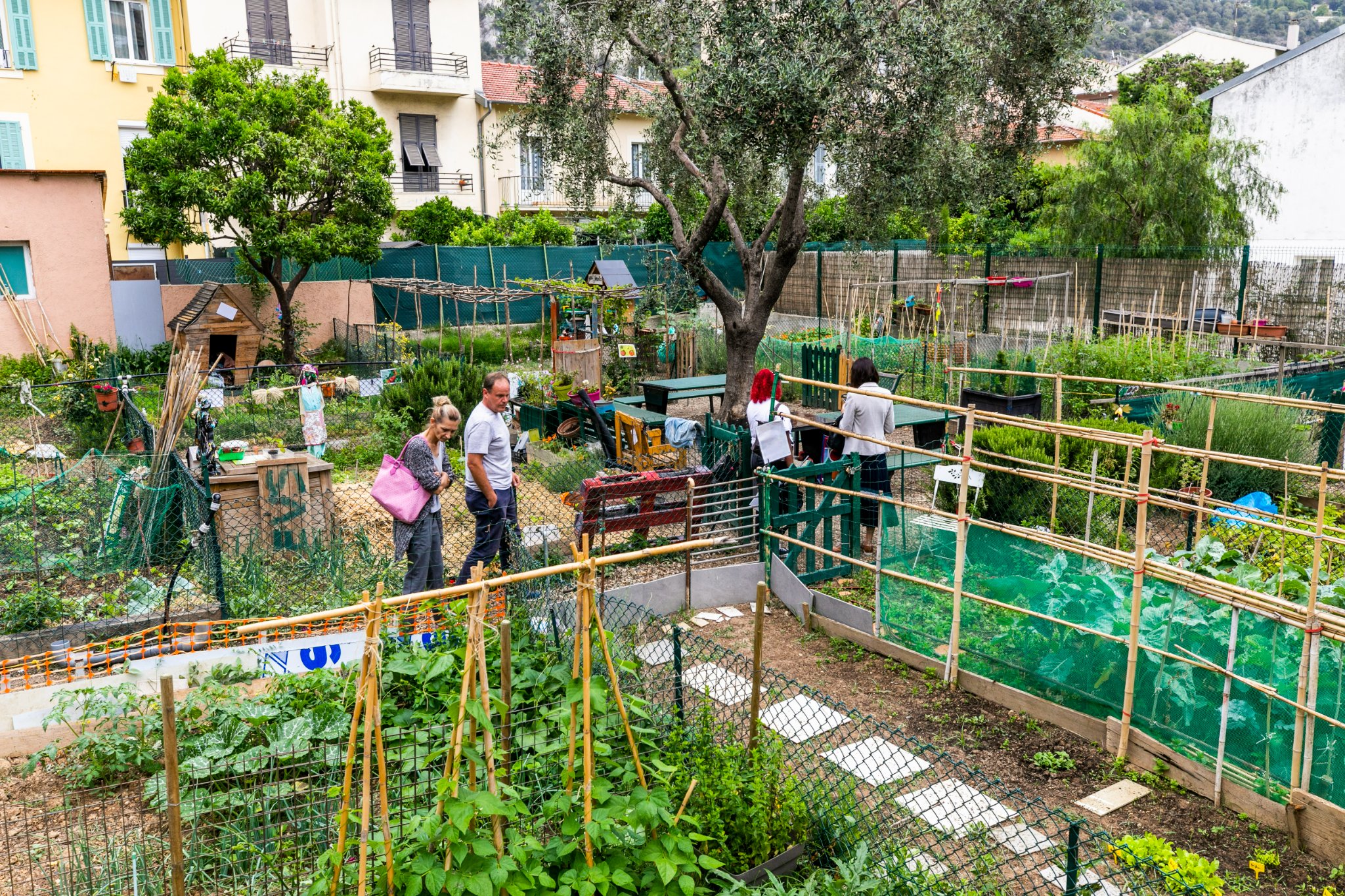 How to sustain and scale Edible City practices and connections with future projects, new collaborations and innovative approaches.

Edible Cities Network Conference 2023

Whether you are a newcomer to the topic of urban food innovation, edible nature-based solutions and Edible Cities, or a seasoned professional, here are just a few reasons to attend Advancing the Edible City is the event you didn't want to miss.
Over three days, attendees got the chance to:
Hear first-hand experiences from experts in the fields of urban farming, sustainable food collectives, community gardening and food systems research.

Take inspiration from food systems innovators worldwide through roundtable discussions.

Join unique field trips across Barcelona to visit grassroots urban food projects with real impact.

Explore the most interesting developments, successes and challenges from the Edible Cities Network project's Living Labs.

Learn about what different cities are doing to become more edible, by successfully integrating sustainable food policies and strategies into their urban development plans.

Discover exciting and impactful edible city initiatives from around the world – via the winners of the Edible Cities Network Awards


Network with hundreds of international urban food enthusiasts and together build alliances for more resilient urban food futures.
With a combination of keynote talks, round-table discussions, field trips to urban food projects in Barcelona and lots of chances to discuss and network, this 3-day event explored the very latest findings on the power of urban food innovation to tackle social, ecological and economic challenges within cities.
It will also offered space to create and discuss future visions for our cities, explore what steps we can take to integrate edible nature-based solutions into current and future urban developments, and ensure urban areas that embrace nature-based solutions thrive with green-planning at the centre of their growth.
Download the programme for 2023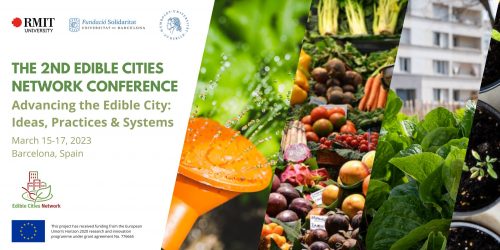 Edible Cities Network Conference 2022
Find out more about last year's online conference, including keynote speakers, expert guests and discussion topics, watch recordings of all of the sessions and discover the different winners of the Edible Cities Network Awards 2022.
Jago Dodson
Speaker
Jago Dodson is Professor of Urban Policy and Director of the Centre for Urban Research at RMIT University since 2014. He has extensive record of research into housing, transport, urban planning, urban policy, governance, infrastructure, energy, and spatial labour market questions. Prior to joining RMIT Jago was Director of the Urban Research Program at Griffith University.
Ina Säumel
Speaker
Ina Säumel leads the research group on Multifunctional Landscapes at Humboldt-Universität zu Berlin. She conducts and supervises research on urban and landscape ecology and land use change with a special focus on developing concepts for multifunctional, biodiversity-friendly and healthy landscapes.
Enric Tello
Keynote speaker
Enric Tello is an Agricultural and Environmental Historian in the Department of Economic History, Institutions, Policy and World Economy at the University of Barcelona. He leads a multidisciplinary research team that explores new societal topics from a long-term historical perspective. His research employs socio-metabolic approaches to energy and material balances of agricultural systems, as well as landscape ecology analysis of land cover land-use changes, among others.
Gustavo Duch
Keynote speaker
Gustavo Duch is an independent activist and Coordinator of the Journal "Food Sovereignty, Biodiversity and Cultures." He collaborates closely with peasant movements such as La Vía Campesina and Plataforma Rural and is author of several books on related topics, such as Stories of Progress, Gardens of Freedom, Secrets and Lots of Little People. Previously, Gustavo worked as Director of Veterinaries without Borders.
Lidón Martrat
Speaker
Lidón Martrat is a political scientist with a master's degree in Public Management. She has worked in international cooperation from 2000 to 2020, both as an expatriate in Central America and in the field of project management and strategic planning of organizations. Specialized in the field of food sovereignty (marketing circuits, education, health and public procurement), she has been the Operational Coordinator of the project of the World Capital of Sustainable Food 2021, of the Barcelona City Council and the PEMB. At the PEMB, he is currently in charge of the Coordination of the Shared Office of Sustainable Food.
Hayet Bayoudh
Speaker
Dr. Hayet Bayoudh, Mayor of Carthage since 2018 and President of the EdiCitNet City Team, is committed to safeguarding the Site Carthage-Sidi Bou Said, classified as World Heritage by UNESCO. She has been working on the diversification of approaches for protection in order to make heritage a driving force for local development through international collaborations in the areas of sustainable urban food, tourism development, intercultural exchange and heritage restoration, among others.
Boubaker Houman
Speaker
Boubaker Houman has a PhD in Agro-eco-pedology and is a specialist in soil and environmental sciences. Teacher and researcher for more than 35 years at the Faculty of Sciences of the University of Tunis, he was also Chief of Staff at the Ministry of the Environment. An environmental activist for the respect of human rights and the environment, he is a member and activist of several Mediterranean networks.
Natalie Keene
Speaker
Natalie Keene is an Australian agroecologist living in Norway and working as the 'district farmer' in an inner city area of the Oslo Municipality. She leads a project called Young City Farmers (Unge bybønder) and is the person responsible for a green funds scheme to kindergartens. Her work and projects won the District of Old Oslo the EdiCitNet award for the Best Overall Edible City Approach last year.
Caroline Zeevat
Speaker
Caroline is a social green entrepreneur. She has worked since 2011 at various urban farming projects in the Rotterdam area and as well as in the development of the city-wide network of green (food) initiatives Groen010.
Nienke Bouwhuis
Speaker
Nienke is an architect and co-founder of Krachtgroen, a multidisciplinary designers collective that develops the power of green space in and around the city of Rotterdam. Nienke has been working in Rotterdam on various green projects for the past 12 years, including setting up the city-wide network Groen010. All involve the strengthening of green, social, healthy, edible, climate-adaptive, educational and biodiverse networks in the city.
Kristin Reichborn-Kjennerud
Speaker
Kristin Reichborn-Kjennerud is a political scientist and sociologist with academic background in the field of management and audit. Her research interests and expertise lie the fields of democracy and the organization for co-decision making in urban regeneration processes and in urban governance related to innovation, entrepreneurship and the quality of government.
Ana Moragues Faus
Speaker
Ana Moragues Faus is a Senior Research Fellow at the University of Barcelona. Her inherently interdisciplinary research revolves mainly around urban and regional development, sustainable food systems, food security, social justice, and governance with a strong dedication to having an international impact.
Nevelina Pachova
Moderator
Nevelina is Research Fellow at RMIT Europe, the European hub of Australian university RMIT. As lead of the Urban Governance and Network Infrastructure Work Package in the EdiCitNet project, she works with cities in exploring appropriate governance arrangements for facilitating stakeholder engagement, anchoring edible-nature based solutions in planning and enabling exchange and learning across the EdiCitNet network. Her background is in political science, development economics and participatory planning.
Marc Montlleó Balsebre
Speaker
Marc Montlleó Balsebre is Director of Environment and Energy Efficiency at Barcelona Regional (BR). An environmental engineer and biologist by training, Marc has participated in the development and coordination of a diverse range of environmental assessments and strategic development plans in the metropolitan regions of Barcelona. Alongside with his work at BR, he also teaches at the BIArch Productive Land Workshop, the Open University of Catalonia and the Polytechnical University of Catalonia, among others.
Coloma Rull Sabaté
Speaker
Coloma Rull Sabaté is Head of the Biodiversity Program of the Barcelona City Council, and responsible for coordinating the execution of the Natura 2030 Plan of Barcelona. An agricultural engineer by training, she has been working at the Municipal Institute of Parks and Gardens of the Barcelona City Council since 1998, coordinating and participating in strategic studies related to the management of green spaces and urban trees, such as the first Management Plan for street trees in Barcelona, the 2017-2037 Tree Master Plan of Barcelona, the Barcelona 2020 Green and Biodiversity Plan, and the Barcelona 2021-2030 Nature Plan.
Mar Humet Caballero
Speaker
Mar Humet Caballero graduated in environmental sciences from the University of Barcelona. She is part of the MarChange group at the Centro de Investigação em Biodiversidade e Recursos Genéticos (CIBIO) in Portugal. Since October 2022 he has been collaborating with the Biodiversity Program of Barcelona City Council.
Mireia Abril Janer
Speaker
Mireia Abril Janer is Coordinator of the 2019-2030 Urban Agriculture Strategy, which is currently a part of the new Natura 2030 Plan of Barcelona. Her expertise and experience lie in the areas of forest ecology, environmental management, education for sustainability, environmental communication and participatory processes. Currently, she is also a member of the technical team Mans al Verd (citizenship participation) at the Municipal Institute of Parks and Gardens at the Barcelona City Council.
Antonina Torrens Armengol
Speaker/Moderator
Dr. Antonina Torrens Armengol is coordinator of WASH (Water Hygiene and Sanitation) and Nature Based Solutions (NBS) for sustainable development programs at the Solidarity Foundation of the University of Barcelona (FSUB), member of HIDROSEC (Sanitary, Cooperation and Economic Hydrology) research group of the University of Barcelona (UB) and associated professor at the Biology, Healthcare and Environment department, Faculty of Pharmacy and Food Sciences (UB). Her research interests and expertise is in the field of natural technologies for sustainable water management, water quality and water reuse. 
Rosa Binimelis
Speaker/Moderator
Rosa Binimelis has a PhD in Environmental Sciences (Ecological Economics). She has worked on the multidisciplinary analysis of agro-food systems, and she is specialized in socio-environmental conflicts related to bio-security. In parallel, she investigated on food sovereignty and alternative agri-food systems movements. During the last years, her work is focused on the design and implementation of public policies for food sovereignty and agroecological transition within the cooperative Arran de terra.
Erik Hobbelink
Speaker/Moderator
Erik Hobbelink has a degree in Environmental Science and a master's degree in Agroecology. He worked in the Càtedra d'Agroecologia i Sistemes Alimentaris of UViC in research projects related to Climate Change and food systems and the situation of extensive livestock farming in Spain. He has also worked with farmer communities in northeastern Brazil on short marketing circuits, rural-urban relations and access to water. He is currently working with the cooperative Arran de terra focusing on implementing strategies for agorecological transition in Collserola and Sant Feliu de Llobregat.
Alfred Decker
Speaker/Moderator
Alfred Decker is an award-winning permaculture designer, a certified educator with the Permaculture Association of Britain, and one of Europe's leading permaculture educators. He is the founder of the 12P Permaculture Design consultancy, Permacultura Barcelona and the Forest Gardens project at Can Masdeu. He is also co-founder of the Spanish Permaculture Academy (Academia de Permacultura Íbera) and was a member of the European Permaculture Teachers Partnership and the Permaculture Council of Europe.  Alfred holds a post graduate diploma in sustainable architecture and renewable energy (Centre for Alternative Technology).
Joana Castellar
Speaker
Joana Castellar is a postdoctoral researcher (Juan de la Cierva) at the Catalan Institute for Water Research (ICRA). Her work is f
ocused on developing and implementing innovative nature-based solutions, especially green walls, for urban wastewater treatment and urban heat control
Alexandra Popartan
Speaker
Lucia Alexandra Popartan 
is a Juan de la Cierva postdoctoral researcher at LEQUIA – Institute for the Environment at University of Girona. Her research interests are political ecology, critical urban geography, degrowth, food, water and energy nexus.
Filka Sekulova
Speaker
Filka Sekulova is a postdoctoral fellow at the IN3 institute, (Universitat Oberta de Catalunya), part of the Urban Transformation and Global Change Laboratory and the COOLSCHOOLS project. Filka is a founding member of the academic think thank Research & Degrowth, and part of the Barcelona Lab for Urban Environmental Justice and Sustainability. Between 2014 and 2021 Filka was a postdoctoral researcher at the Institute of Environmental Science and Technology (ICTA) at the Universitat Autonoma de Barcelona (UAB) working in the field of community-based initiatives, urban environmental justice, degrowth and happiness.
Jess Halliday
Speaker
Jess Halliday is chief executive of RUAF, a non-profit community interest company (CIC) that aims to accelerate food systems transformations for greater sustainability, resilience, and equity in cities and city regions around the world.She holds a PhD in Food Policy from City, University of London.
Gara Villalba
Speaker
Gara Villalba is a full professor of the Department of Chemical, Biological and Environmental Engineering of the Autonomous University of Barcelona. Her bachelor's degree is from the Massachusetts Institute of Technology (1998), and her PhD from the University of Barcelona (2003), both in chemical engineering. Her research is dedicated to the study and optimization of resource metabolism from a systemic approach based on Industrial Ecology tools such as Material Flow Analysis and Life Cycle Analysis. Recent studies focus on analyzing and optimizing the food-energy-water nexus of urban systems. She was recently awarded an ERC Consolidator Integrated System Analysis of Urban Vegetation and Agriculture (2019-2024), and is a recipient of ICREA Academia 2021.
Johannes Langemayer
Speaker
Johannes holds a PhD in Sustainability Science from the Stockholm University (Stockholm Resilience Centre) and in Environmental Science and Technology from the Universitat Autònoma de Barcelona (ICTA). He is a geographer by training (Humboldt University in Berlin, Germany) and obtained a Joint European Master in Environmental Studies. His research is motivated by making cities more sustainable, inclusive and resilient. His research approaches cities as complex social-ecological systems and his previous work has primarily focused on the relation between urban green infrastructure and human well-being through transdisciplinary and mixed-method research approaches.
Juan David Arosemena
Speaker
Juan David holds a BSc in Environmental Studies from the Florida State University (FSU) and a MSc in Environmental Engineering from the Universidad Tecnológica de Panamá (UTP). He is finishing a MSc in Interdisciplinary Studies in Environmental, Economic and Social Sustainability with a specialization in Industrial Ecology from the Universitat Autònoma de Barcelona (UAB), working on a master's thesis about nutrient recovery from solid waste and its reutilization as fertilizer within urban agriculture. Juan David is a predoctoral student at ICTA and is interested in waste management as a source of resources for urban areas under a circular economy and urban metabolism context.
David Camacho
Speaker
David holds a MSc in Interdisciplinary Studies in Environmental, Economic and Social Sustainability with a specialization in Industrial and Urban Ecology from the Universitat Autònoma de Barcelona (UAB). His doctoral thesis is focused on the development of a multi-criteria decision framework for Nature-Based Solutions. His work considers social vulnerabilities, environmental burdens and ecosystem services by employing both qualitative and quantitative methods. David's research motivation is to make cities more sustainable and inclusive. His previous works has centered on green infrastructure, ecosystem services and environmental justice within urban settlements.
Verónica Arcas
Speaker
Verónica Arcas-Pilz has a degree in Biology from the Universitat Autònoma de Barcelona (UAB) with a special emphasis on plant biology and plant physiology. She has a doctorate from ICTA-UAB. Her thesis focused on reducing the environmental footprint of urban agricultural production within the framework of the circular economy. She has a master's degree from the University of Hohenheim (Germany) in "Environmental Protection and Agricultural Food Production". She is currently a postdoctoral researcher in the Sostenipra research group at the ICTA-UAB institute.
Andrea Patrucco
Speaker
Andrea works as a consultant at the municipality of Milan – Food Policy Area and he is the project manager for the H2020 Food Trails project. He is an urban planner by training, with expertise in territorial policies and rural-urban projects. In the last ten years, he supported farmers in the creation of new agricultural districts in the Milan area and at the Municipality of Milan he worked on European projects UIA-OpenAgri and H2020 Reflow. 
Betina Bergmann Madsen
Speaker
Betina works at the municipality of Copenhagen where she specialized in procurement of sustainable and organic food. She was appointed by the European Commission to work as an expert for commenting on the Green Public Procurement Criteria for food and catering that was published in 2019. Since 2017, she has been a member of the EU Stakeholder Expert Group on Public Procurement (SEGPP).
Apolline Beyrisduvignau
Speaker
Growing up in the Southwest of France, where the gastronomy is the basics of the culture, gave me the love of good food. Since a couple of years, I have been in charge of the ambitious food policy of Bordeaux Métropole. Bordeaux is part of the Food Trails project. Participating in the Food Trails project reinforces my trust in the power of cities to transform the food systems. Let's make the difference together!
Line Rise Nielsen
Speaker
Line has a background in political science and works in the fields of policy making process, fundraising and strategic consulting concerning public government. She has more than 10 years of work experience with various public institutions, such as the City of Copenhagen, Copenhagen House of Foods and the Ministry of Food, Agriculture and Fisheries of Denmark. Since 2014 she has been an independent consultant in her company FoodCause. She is also a co-founders of CPH Food Space – a cooperative for food start-ups and entrepreneurs and a founder  of Changing Food, an organization that aims to assist professional kitchens to be drivers for a sustainable food system.
Maria Izquierdo Pulido
Speaker
Dr. Maria Izquierdo Pulido is Director of the Department of Nutrition, Food Sciences and Gastronomy (UB). She was coordinator of the PhD program in Food and Nutrition at the University of Barcelona and ​Director of Nutrition at Grupo Nutrexpa. She holds degree in Pharmacy, Nutrition and Food Sciences and Marketing Management. Her research is focused on nutrigenetics, nutrigenomics and chrononutrition.
Jill Litt
Speaker
Jill Litt is a Professor of Environmental Health in the Environmental Studies Program at the University of Colorado at Boulder and S
enior 
Researcher 
at the Barcelona Institute of Global Health (ISGlobal). She received her PhD in environmental health and public policy from the Johns Hopkins Bloomberg School of Public Health. She has worked on a variety of issues related to the built and natural environments and health including urban brownfields cleanup and redevelopment, lead poisoning, residential demolition, environmental justice, chemical risk assessment, housing, green spaces, community gardens, and local food systems. Currently, she is leading the Re-imagining Environments for Connection and Engagement: Testing Actions for Social Prescribing in Natural Spaces (RECETAS) Consortium, funded by the European Commission's Horizon 2020.
Ashby Lavelle Sachs
Speaker
Ashby Lavelle Sachs is a Postdoctoral Fellow for the RECETAS Project targeting loneliness with nature-based activities at the Barcelona Institute of Global Health (ISGlobal). Ashby holds a PhD in Environmental Studies from CU Boulder in the USA, where she studied loneliness, social connectedness, and prescribing time in nature. Previously, Ashby completed her BA in French Language, and minor in Landscape Architecture at the University of Virginia and a MS fellowship in Public Horticulture with Longwood Gardens and the University of Delaware in the USA. Additionally, Ashby worked in botanic gardens such as Thomas Jefferson's Monticello, The Royal Botanic Gardens, Kew in London, Tresco Abbey Gardens in Cornwall, UK, as well as the Philadelphia Museum of Art and Golden Parks and Recreation in Golden, Colorado as a horticulturalist, educator, administrator, fundraiser, and researcher.
Wendy Fjellstad
Speaker
Wendy Fjellstad is a Research Scientists at the Norwegian Institute for Bioeconomy Research (NIBIO). She works with landscape monitoring, including research on the development and use of indicators of landscape spatial structure, biological diversity, cultural heritage and public accessibility and landscape preferences. Her main research interests are linked to analysis of how human use of natural resources affects landscapes and influences different qualities in the landscape, including ecosystem services. She work with GIS and spatial analyses, recording in the field (habitats, plants, bumblebees, butterflies, cultural heritage and landscape characteristics), and combines different types of data to monitor developments in landscapes and their qualities.
Harmen Sliep
Speaker
Harmen Sliep has been working as a gardener in the Groene Oase op Zuid, Rotterdam since May 2020. He supports the vegetable gardeners, guides the volunteers in the communal garden and makes the garden plan every year. Apart from caring for the plants and people in the garden, Harmen collaborates with other green projects in Rotterdam in exploring great ideas for new green activities.
Harmen also supervises contact with the Rotterdam municipality and subsidizers on behalf of the foundation. Since 2022 he is also responsible for nature and environmental education for public education.
Josep Pueyo-Ros
Speaker
Josep is a geographer and postdoctoral researcher at the Catalan Water Research Institute. His research interests are data science, ecosystem services and nature-based solutions, especially the social aspects of the ecological transition. Josep completed his PhD at the Department of Human Geography in the Environment and Geographic Information Technologies group at the University of Girona.
Joaquim Comas
Speaker
Joaquim Comas is Full Professor at the Laboratory of Chemical and Environmental Engineering (LEQUIA) at the University of Girona. His research interests lie in multi-criteria decision support tools for environmental systems, sustainable and integrated management of urban water systems (sewer system, wastewater treatment plant and receiving media), qualitative modeling, life cycle assessment and water footprint of urban water systems. Quim is also Research Professor at the Catalan Institute for Water Research (ICRA) , where he works on modeling and control of wastewater treatment technologies, membrane integrated systems (membrane bioreactors coupled with RO/NF) for water reuse and the removal of emerging pollutants in wastewater systems.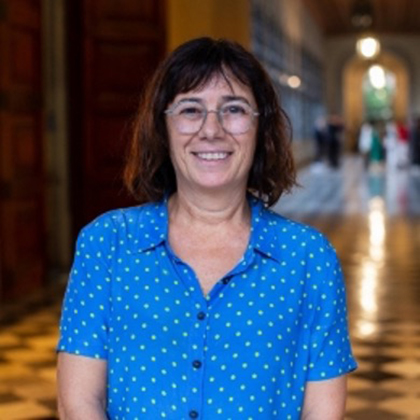 Maria Teresa Sauras Year
Moderator
Teresa Sauras is Delegate for Sustainability of the Rector of the University of Barcelona (UB) and lecturer in the Department of Evolutionary Biology, Ecology and Environmental Sciences. Teresa was head of studies in Environmental Sciences from 2019 to 2022 and is a representative of the UB in the Ad Hoc Group on Sustainability of the League of European Research Universities (LERU). She is a member of the Consolidated Research Group FORESTREAM, and her lines of research include soil-plant relationships and ecological restoration, among others.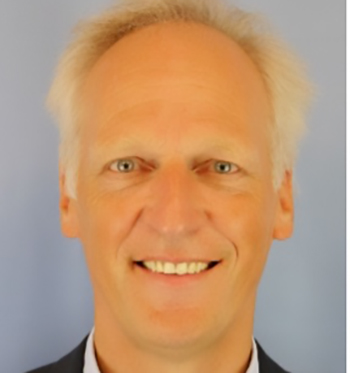 Emiel Wubben
Poster Presenter
Dr Emiel F.M. Wubben is Associate Professor Strategic Management at Wageningen University & Research, the Netherlands. Following his Doctorate (Dr) in Economics (Erasmus University Rotterdam), Wubben became an expert on biobased and circular business. Recent research programs he works on include H2020-funded Edible Cities Network (Edicitnet), Inclusive Biobased Supply Chains (IBIS) and the Biobased-capability developmental projects CAPBIO4BG and FOEBE. He supervises PhDs and MSc-theses, is coordinator of four courses and, and runs the EdX-platform Micro Master in the field on Biobased and Circular Business. Wubben is winner of educational recognitions, and the Dorfman Dissertation Award.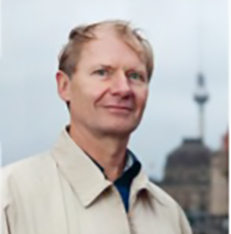 Sören Bott
Poster Presenter
Sören Bott works in the Senate Department for Urban Development, Building and Housing of the Federal State of Berlin. Together with
Inken Schmutz 
he deals with coordination aspects in the Urban Development Support programme "Social Cohesion – Building Coexistence in the Neighbourhood Together", a major instrument as well as funding source for urban renewal and social cohesion.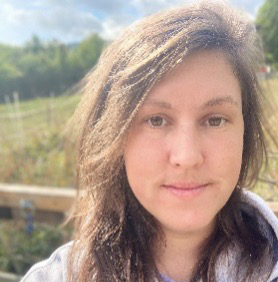 Paula Firmbach
Poster Presenter
Paula is employed at
Prinzessinnengarten Kollektiv, Berlin, Germany where she supports the establishment and operation of the community gardens and related activities, including the EdiCitNet Living Labs.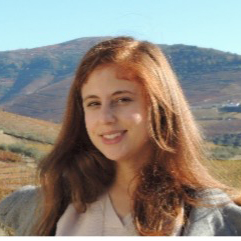 Maroua Oueslati
Poster Presenter
Maroua has been working as an information & project manager at the technical unit of the Euro-Mediterranean Information System on know-how in the Water sector "SEMIDE" since September 2015. Maroua is an engineer in natural resources management, and she has a Master of Science from CIHEAM-IAMM on Agricultural Management and Territories. In 2014, she worked at the Union for the Mediterranean secretariat in Water & Environment Division. Maroua has strong experience in virtual water and food security, in urban agriculture and water management gained through her participation in different European funded projects.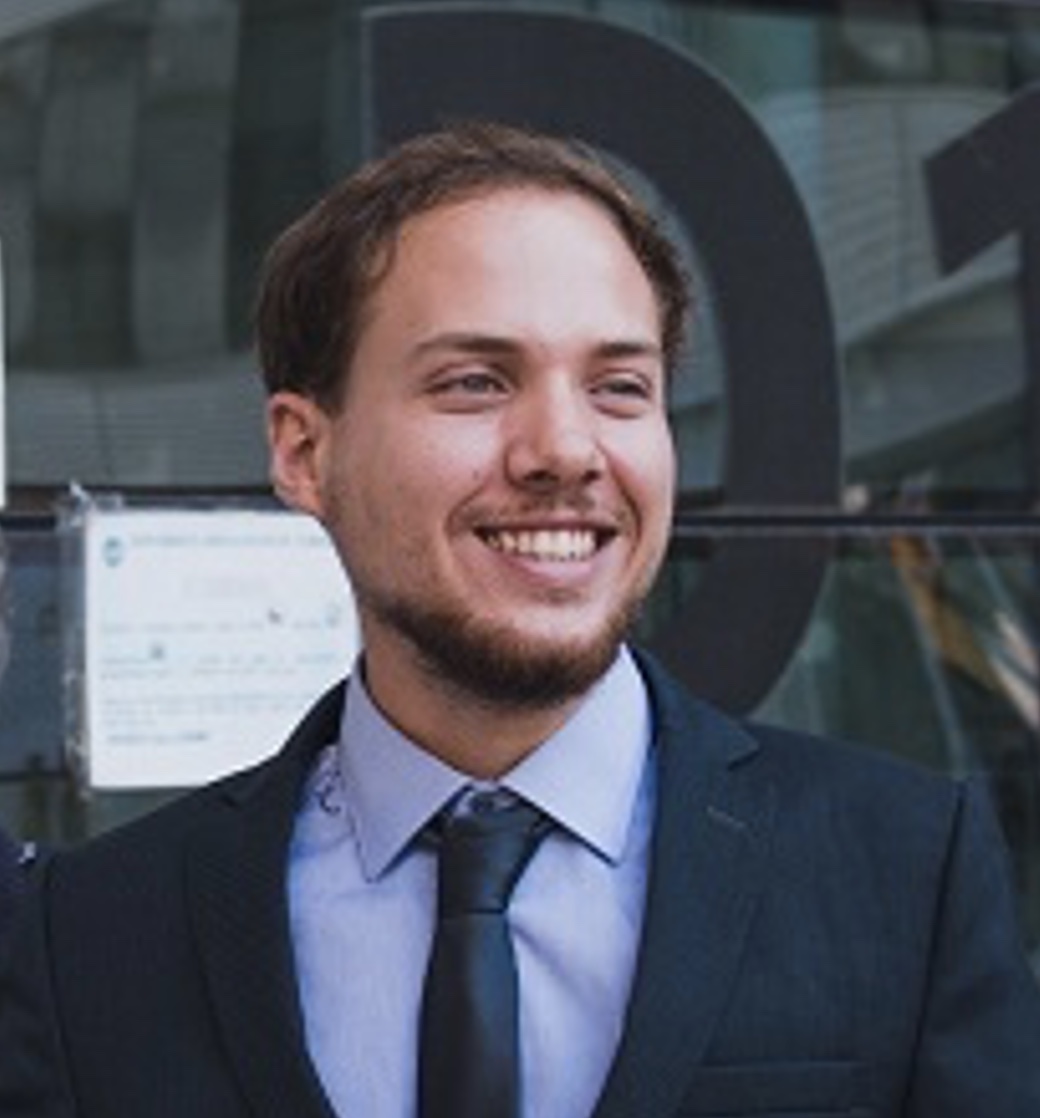 Riccardo Bruno
Poster Presenter
Riccardo Bruno, PhD candidate in Urban and Regional Development, specializing in urban food policy and urban food system studies. He currently collaborates with the Atlante del Cibo project at the University of Torino. He is also Cultore della Materia in International Cooperation for Development: Practices and Project Design.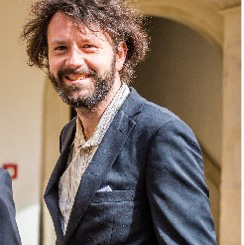 David Steinwende
Poster Presenter
David Steinwende, MSc, is scientific coordinator of the NPO "Forum Urbanes Gärtnern" which runs the "Central Garden Office" of Graz. He has a background in Environmental Systems Sciences and Geography and deals with the question of sustainable and equitable food supply systems.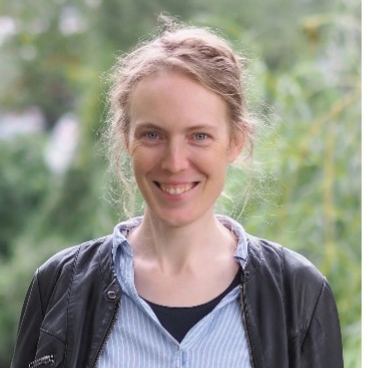 Nina Langen
Poster Presenter
Prof. Dr. Nina Langen is 
Head of the Department of Education for Sustainable Nutrition and Food Science at the Institute of Vocational Education and Work Studies at TU Berlin. Nina Langen, holds a doctorate in agricultural economics, is distinguished by her many years of experience in consumer research. She has a proven knowledge in the field of sustainability, in particular fair trade, organic, cause-related marketing, food 
waste, CSR and has a broad methodological knowledge (selection and hidden experiments, auctions, information display boards, surveys). In addition, she has experience in grassroots research and current professional research. Her research projects have been funded by BMBF, BMEL, UBA, BMUB, Kompetenzzentrum Verbraucherforschung, Robert-Bosch-Stiftung, Fritz-Thyssen-Stiftung and others.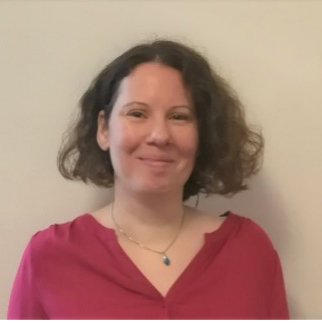 Birgit Rumpold
Poster Presenter
Dr. Birgit Rumpold studied Food Technology at the TU Berlin, where she did her PhD in the Department of Food Biotechnology and Food Process Engineering on the modification of biopolymers such as starches applying high hydrostatic pressure processing. Since 2016, she is researching and teaching at the Department Education for Sustainable Nutrition and Food Science on topics including edible insects as an alternative protein source in food and feed, consumer acceptance and consumer research, education for sustainable nutrition, and (vocational) education for sustainable development. Furthermore, she is part of numerous project such as the EU projects BioBeo and SusInChain, the Erasmus+ project DIVE, and national projects Tango and TUB Teaching 2.0.