Edible Cities Network Final Project Meeting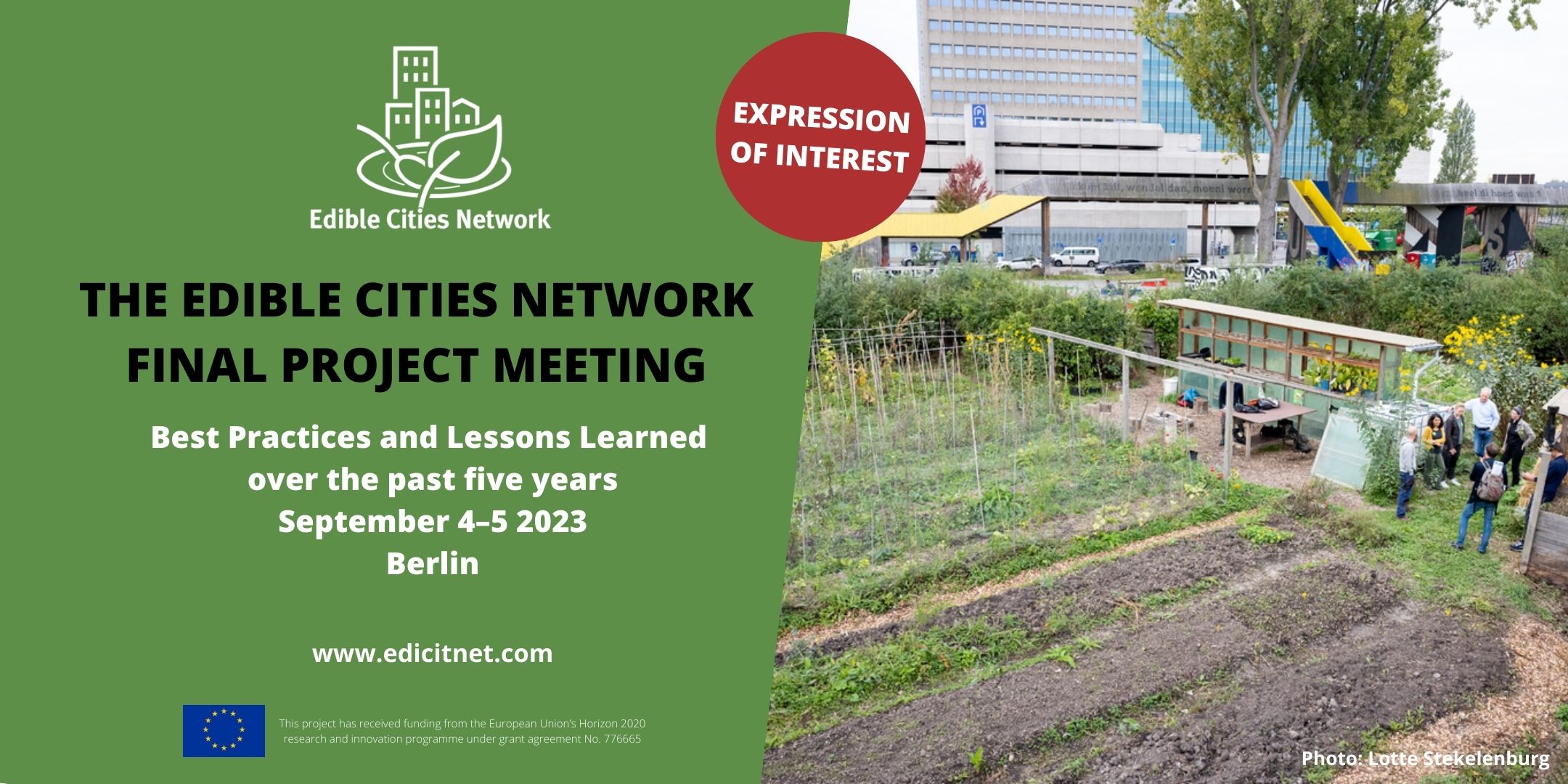 You can now sign up to express your interest in attending the Edible Cities Network Final Project Meeting, which will take place September 4–5 in Berlin.
Over the past five years, the Edible Cities Network project has been working towards making cities around the world better places to live through the implementation and institutional integration of Edible City Solutions (ECS). Join us for our final project meeting and learn about the best practices and key lessons learned during the project, together with representatives of the thirty-two consortium partners – including universities, research institutes, local city administrations, Non-Governmental Organisations (NGOs), Small and Medium Enterprises (SMEs) and other Edible City initiatives from around the world.
During the two-day event you will get the chance to hear from the City Teams in the Front Runner Cities, who designed and implemented different Edible City Solutions – from community-supported agriculture programmes and water recycling technologies to networking strategies for green city initiatives – in their Living Labs. You will also meet representatives of the City Teams in the Follower Cities, who co-developed Edible City Master Plans for their own urban contexts and to tackle specific societal challenges.
On September 4th, the meeting will be held at the Humboldt Forum in Berlin (Schloßplatz 1, 10178 Berlin), while the Senatsaal of the Humboldt University (Unter den Linden 6, 10117 Berlin) will be the venue on the second day.
Attendance is free of charge. Sign up below to express your interest in attending this event, and we will be in touch as soon as registration opens.

We look forward to seeing you there!