The latest EdiCitNet Diamond Model workshop in Rotterdam was full of inspiring discussions and vivid collaboration.
On the afternoon of May 10, 2022, eight representatives from different Edible City Solution Initiatives in
Rotterdam and two representatives of the City of Rotterdam came together at the green initiative Stadskwekerij De Kas for a Diamond Model workshop, based on the Diamond Model concept developed as part of the EdiCitNet Marketplace. The diamond model tool can be used by urban food initiatives to help them gain a new perspective, identify their core values and develop strategies that will ensure the initiatives stay strong, stable and thriving long into the future. The Diamond Model can also help you learn how to communicate effectively about how, why and to whom your organisation makes a difference.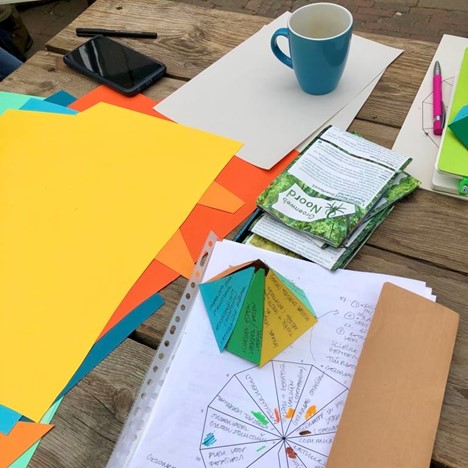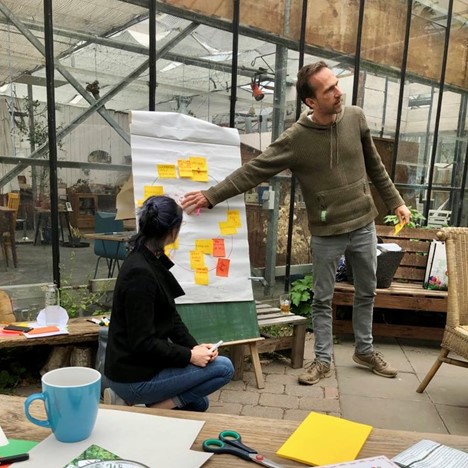 Similar to the Business Model Canvas, the Diamond Model supports business model innovation and strategising. But it's not just for profit-oriented organisations – it can be used to support all types, including NGOs, NPOs and associations too.
This workshop was the follow-up of the previous Diamond Model workshop held in April 2022 . After a short introduction to the model, participants crafted their own diamonds representing the positive values created by their respective initiatives. Then three value loop analyses were carried out, taking examples from the challenges that different initiatives are facing.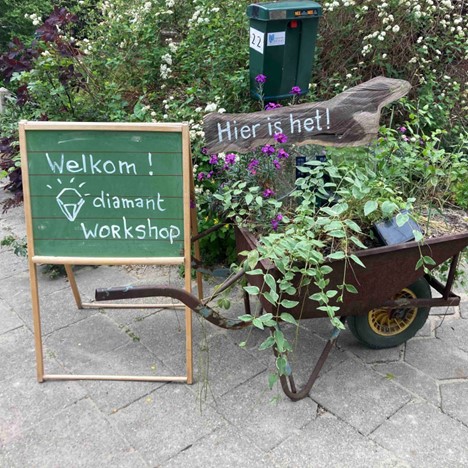 This workshop was initiated by Groen010's local working group "Visibility and Values of Green Initiatives" with Nienke Bouwhuis (Groen010/Groene Connectie), Paul De Graaf (Groen010/Coöperatie Ondergrond) and Alice Bischof (Wageningen University) who worked to organise the workshop together.
Are you curious to learn more about the Diamond Model methodology? Find out how to apply it to your green urban food initiative here.