In the Edible Cities Network project, Living Labs are spaces where people from all sectors of society come together in "City Teams" to develop strategies for more sustainable, resilient and social cities.
Many of these Living Labs are located in and around urban community gardens, where explorations are carried out into a range of nature-based urban food innovations – from community-supported agriculture programmes and water recycling technologies to networking strategies for green city initiatives.

In 2022, project partners and members of the local neighbourshoods had the chance to visit the EdiCitNet Living Labs in cities around the world and find out more about the work being done in the project.
25th August, Berlin (Hellersdorf)
27th August, Berlin (Neukölln)
13th-15th September, Oslo

21st-23rd September, Rotterdam
Berlin, Hellersdorf
August 25, 2022
Gutsgarten Hellersdorf (Alt-Hellersdorf 17, 12629 Berlin, Germany)
Connect with members of the project – from urban farmers to city administrators, academics and green city entrepreneurs
Discover what is happening in – and around – the garden to build and maintain a flourishing urban farm and strengthen a sense of community
Explore local urban food innovations in the Gutsgarten – including the new grey water treatment plant
Berlin, Neukölln
August 27, 2022
St Jacobi Cemetery (Hermannstraße 99-105)
Take a tour of the community garden – located in a still active cemetery – from raised beds to an educational area and fields full of edible crops
Meet urban gardening activists from around the world at the Urban Gardening summer camp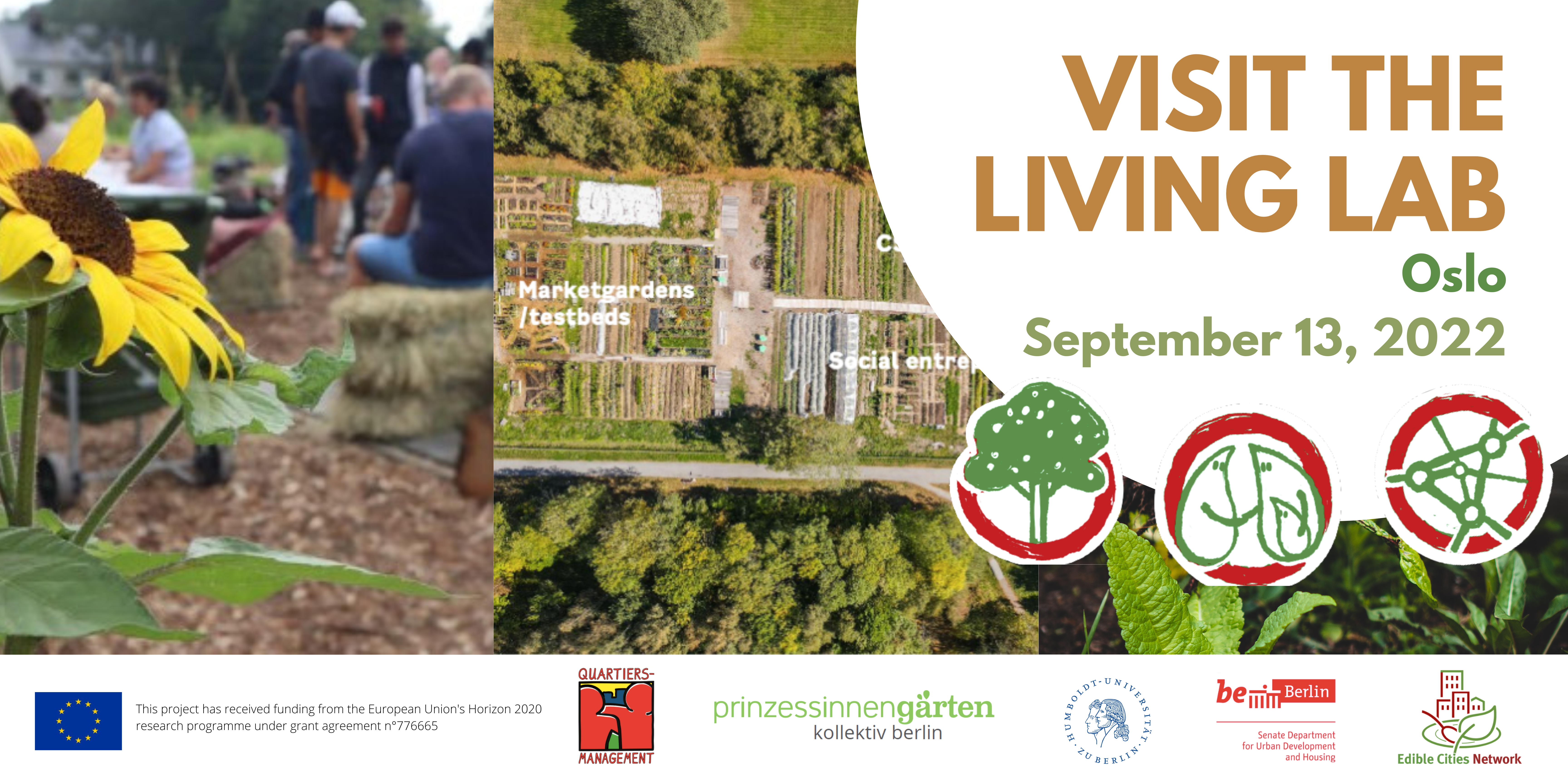 Oslo
13th September, 2022

Linderud gård (Trondheimsveien 319, 0593 Oslo)
Connect with members of the project – from urban farmers to city administrators, academics and green city entrepreneurs
Discover what is happening in – and around – the garden to build and maintain a flourishing urban farm and strengthen a sense of community
Rotterdam
21st-23rd September, 2022

Different urban gardens around Rotterdam
Meet the network and find out how the organisation Groen010 is advocating for more power, visibility and connectedness for (edible) green initatives in the city of Rotterdam