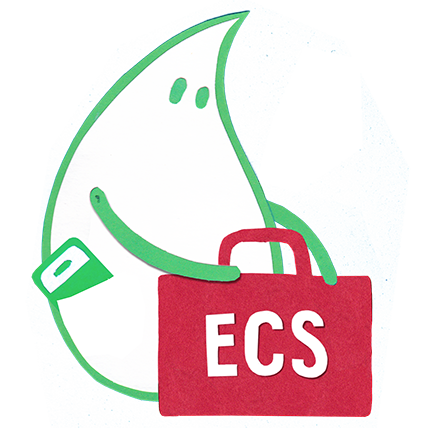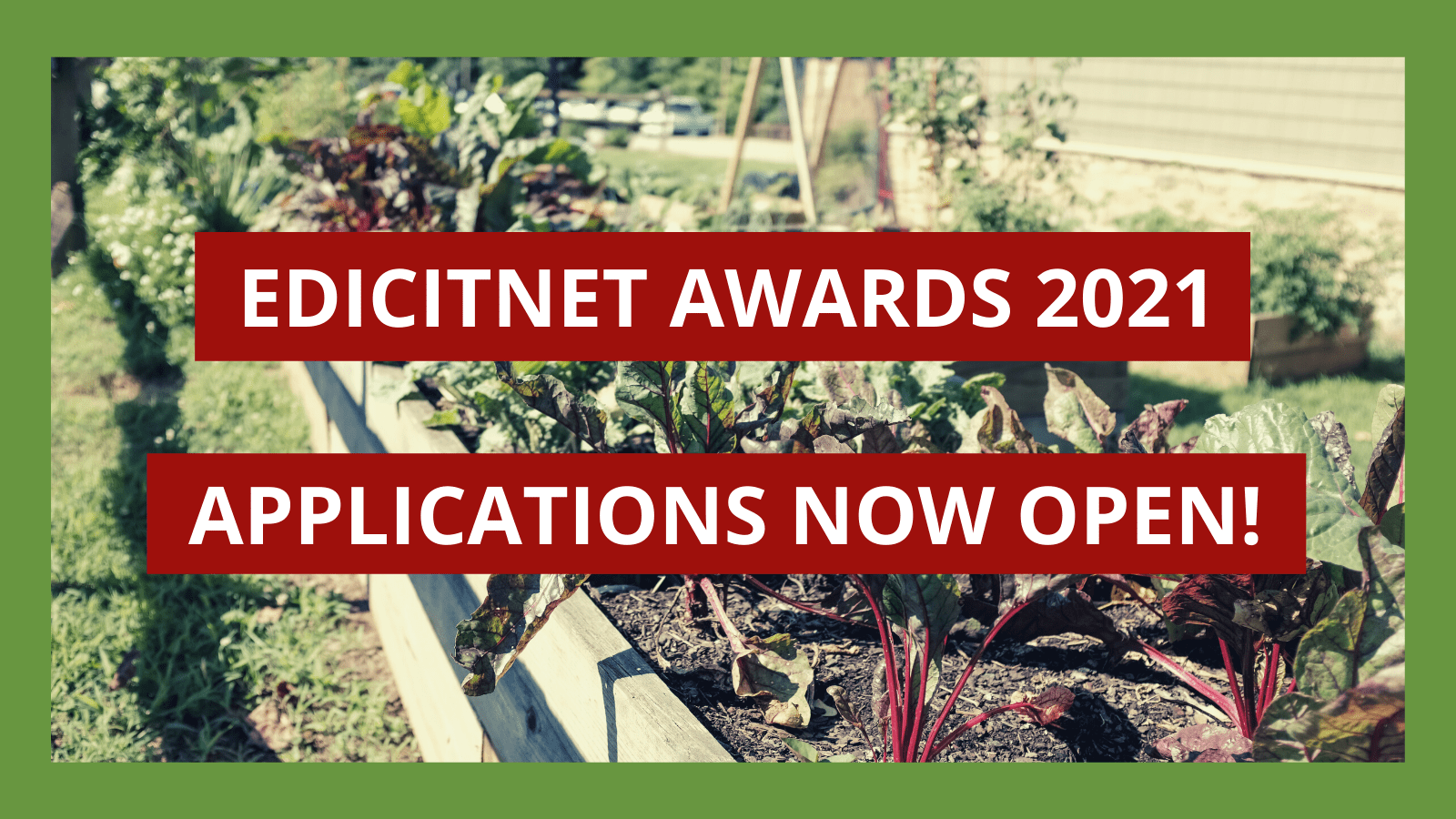 APPLICATIONS FOR THE EDICITNET AWARDS 2021 ARE NOW OPEN
EdiCitNet is a network of Edible Cities exploring sustainable methods for urban food production, distribution and use – Edible City Solutions (ECS)  – to foster environmental and social resilience. This year sees the launch of the EdiCitNet Awards, which aim to recognize, inspire and promote innovative ECS initiatives, processes and approaches that have demonstrated societal impact in cities across the world. For more information about the EdiCitNet Awards please click here.

THE EDICITNET AWARDS
The EdiCitNet Awards will grant three prizes in the following categories:
●       Most innovative individual action
This award aims to recognize ECS initiatives and "local heroes" who have employed ECS to address a specific societal challenge in their city in a way that inspires others and advances existing ECS practices and knowledge in their city and beyond.
●       Most innovative social engagement process
This award seeks to identify and give visibility to innovative processes for engaging with and empowering citizens and particularly hard-to-reach socially disadvantaged individuals and communities through ECS.
●       Best overall Edible City approach
This award aims to recognize holistic city-wide initiatives or policies for tackling societal challenges through ECS in an integrated and sustainable manner that enables the generation of multiple long-term benefits for the city.
Applications will be evaluated based on the following criteria: Innovation, Relevance, Inclusivity, Impact and Upscaling & Replication
For more information on the evaluation process, click here.

PRIZES
Each winner will receive:
A promotional package,

consisting of documentation and promotion via the EdiCitNet social media and communication channels.

A

travel grant

to fund their participation in the EdiCitNet Awards Ceremony (to be held in January 2022).

Please note: this award is not available to individuals and organisations that already receive direct funding from the EdiCitNet project.
TIMELINE

EXPERTS
Alexandra Popartan, University of Girona, Spain (area of expertise: political science and environmental justice)
Felix Mollenhauer, Bundesverband GebäudeGrün e. V., Germany (area of expertise: green roofs and living walls)
Joana Castellar, Catalan Institute for Water Research, Spain (area of expertise: agriculture, nature-based solutions)
Helene Gallis, Nabolagshager, Norway (area of expertise: green enterprise development and social engagement)
Katrin Bohn, University of Brighton, UK (area of expertise: urban agriculture, productive urban landscapes)
Martin Regelsberger, Transition Town, Austria (area of expertise: sustainable water management, circular cities)
Max Manderscheid, University of Natural Resources and Life Science, Austria (area of expertise: urban planning and social engagement)
Quim Comas, Catalan Institute for Water Research, Spain (area of expertise: decision-support and urban water management)
Stef Janssen, Boomkwekerij Ebben B.V, the Netherlands (area of expertise: green innovations)
Vic Borrill, Brighton & Hove Food Partnership, UK (area of expertise: food partnerships)
ELIGIBILITY
The EdiCitNet Awards are open to individuals, groups and organisations based in all of EdiCitNet's partner cities.
We welcome all applications from diverse professional, academic, and cultural backgrounds, regardless of gender, religion, race, ethnicity, sexual orientation or ability. Find more information about the EdiCitNet Awards and the full Terms & Conditions of entry by clicking here.
Spread the word about the EdiCitNet Awards by downloading our Call for Nominations here.
You can also find the flyer here in Spanish, French and Catalan.
 Applications are open until September 30, 2021!
 If you have any other questions, or for more information, please email
us at awards-edicitnet [at] eurtd [dot] com