I 2020 skal tilskuddsordningen for urbant landbruk ved Oslo kommune dele ut to millioner kroner til grønne fingre i Oslo. Frist for å søke tilskudd til urbant landbruk var 20. januar 2020 og vi har fått 122 søknader!
URBANT LANDBRUK ER SÅ MANGT: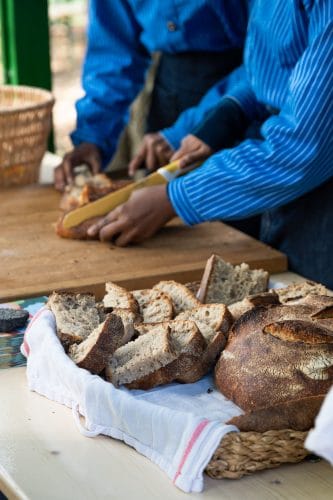 – dyrking i alt fra en pallekarm til en stor åker, på en flåte eller i en kjeller
– matproduksjon i form av hønsehold og birøkt
– tilrettelegging for ville pollinerende insekter
– eller en super og innovativ idé!
URBANT LANDBRUK KAN BIDRA TIL:
– at naboer blir kjent med hverandre
– at barn lærer hvor maten kommer fra
– sommerjobb for ungdom
– grønne lunger
– kortreist mat på bordet
– ro i sjelen
– innovasjon for framtidens matproduksjon
ALLE KAN SØKE
Vil du gjøre borettslaget ditt hyggeligere? Drømmer du om en frodig takterrasse på jobben? Ønsker du å starte med høns eller birøkt? Har du en innovativ og grønn idé? Vil du introdusere urbant landbruk i barnehagen eller på eldrehjemmet? Alle kan søke så lenge prosjektet gjennomføres i Oslo.
Les mer om hvordan du søker og hvordan vi deler ut midlene:
www.oslo.kommune.no/tilskudd-til-urbant-landbruk
//
In 2020 Oslo municipality is giving out two million nok in funding for urban agriculture projects. The deadline for application was January 20th 2020 and we have received 122 applications!
URBANT AGRICULTURE IS DIVERSE:
– growing food in a planting box up to a large field, on a rooftop or in a basement
– food production in the form of chicken husbandry and beekeeping
– taking care of wild pollinating insects
– or a great and innovative idea!
URBANT AGRICULTURE MAY CONTRIBUTE TO:
– that neighbors get to know each other
– that children learn where food comes from
– summer jobs for youth
– green lungs in urban areas
– loccaly produced food on the table
– peace of mind
– Innovation for the future of food production
EVERYONE CAN APPLY
Want to make your neighbourhood more enjoyable? Do you dream of a lush roof terrace at work? Do you want to start with chickens or beekeeping? Do you have an innovative and green idea? Do you want to introduce urban agriculture in your local kindergarten, school or in a nursing home? Anyone can apply as long as the project is completed in Oslo.
Read more about how to apply and how we distribute the subsidies here: www.oslo.kommune.no/tilskudd-til-urbant-landbruk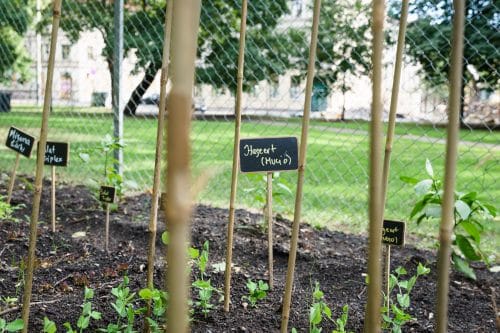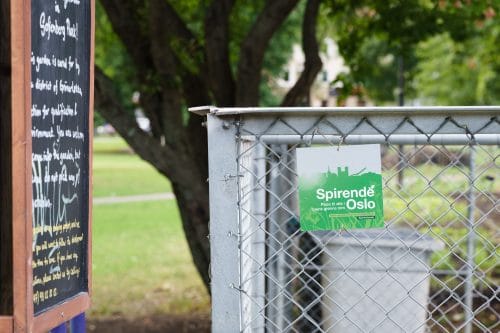 Article submitted by
Stephanie Degenhardt
Rådgiver urbant landbruk
Oslo kommune Bymiljøetaten
Norway
https://www.klimaoslo.no/2020/01/02/tilskuddsordning-for-urbant-landbruk/?fbclid=IwAR2EfloCa7vO3-KDkLV7x7TZkscCEdFqqOkP3S1deIL6f26YWgKXZqBc14Y