On Tuesday, February 2, the first days of reflection in one of our partner cities SFLL were held.
In the virtual session different entities of the city and other members of the group met, who shared the objectives, challenges and vision of the future in relation to the work they develop around a common axis, such as the implementation of solutions based on nature for food production.
As a support of the project, the entity Arran de Terra proposed a dynamization to promote the participation of everyone with a brief presentation, and more specifically three experiences that have been developed in the municipality. In the course, a climate and dialogue of proximity between the participants was generated, with a debate that allowed drawing a map of proposals with solutions based on nature, and the relationship that people can have in a constructive way. These reflections will be the basis of work of the next forum where work will continue with the aim of making Sant Feliu an edible, sustainable city that generates intergenerational and economic relations around food cultivation.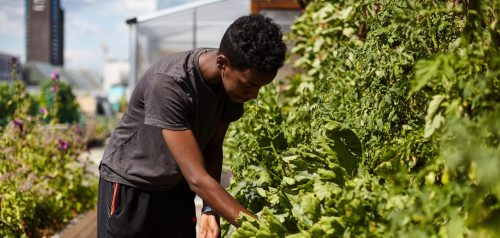 Read more here: https://www.sostenible.cat/article/el-projecte-ciutats-comestibles-de-sant-feliu-de-llobregat-celebra-les-primeres-jornades-de