EdiCitNet Consulting Services
Are you involved in an Edible City initiative and looking for FREE consulting services to further develop the financial sustainability model for your organization? You have come to the right place!
Food production in urban areas is a major step towards more sustainable, liveable and healthy cities. However, it is not easy to survive or grow as an Edible City initiative under immense cost pressure in the urban setting and the limited access to land. That is why the EdiCitNet consulting team provides effective consultancy services to initiatives, NGOs, small businesses and other organizations that create solutions for urban food systems all across the globe. We can help you and your team to identify the necessary and sufficient conditions for economic, environmental and social success, and equip you with tools, resources and networking to explore solutions and address the needs of your organization.
Our main consulting services:
We offer a range of professional consulting services with a focus on sustainable development models and marketing and promotional strategies: 
Strategy consulting

to help organizations to create plans for improving their performance and meet their defined goals. 

Business and financial consulting

to help organizations to improve their financial strategies and create more efficient procedures to achieve economic sustainability.

Marketing consulting

to help organizations to develop their strategies to improve branding and better reach consumers.

Brand consulting

to help organizations to discover new ways for presenting and communicating the value of their work and activities to the public in the most appealing and advantageous manner possible.
We can also provide consulting services with in the following focus areas:
Sustainable water and wastewater management in urban areas

Green roof, façade greening and interior greening design and technology

Urban ecology, regenerative agriculture, cultivation climate-smart solutions and community engagement.
HOW? 
Through a series of online and in-person tailor-made workshops, webinars and brokerage events that help organizations to improve their sustainable development models, marketing and promotional strategies. These workshops and events, developed and implemented by leaders in the field from across Europe, provide participants with the necessary tools, resources, and networking to strengthen your organization, project or initiative. Do you want to know more about these workshops? Click here.
Visit also our FAQ page to find answers to your questions about how to plan and run a successful organization. We gather the answers from experts and condense some of the most asked questions on this page. If you don't find the answers to your questions, be sure to contact us.
Get to know the EdiCitNet consulting team:
Main members of the EdiCitNet Consulting team are experts from Humboldt University of Berlin, the Norwegian SME Nabolagshager, the Borderstep Institute in Berlin and Wageningen University. The team is supported by other experts from several SMEs and NGOs across Europe. 
Laura Martinez Izquierdo
Director of Research at Nabolagshager AS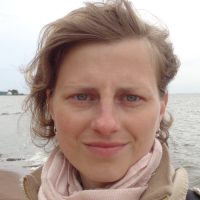 Stephanie Ligan
EdiCitNet project staff at Humboldt University Berlin
Alexandra Widrat
Researcher at Borderstep Institute
Adam Curtis
CEO at Nabolagshager AS
Other experts in the Consulting Team: