Geschäftsideen in deiner Essbaren Stadt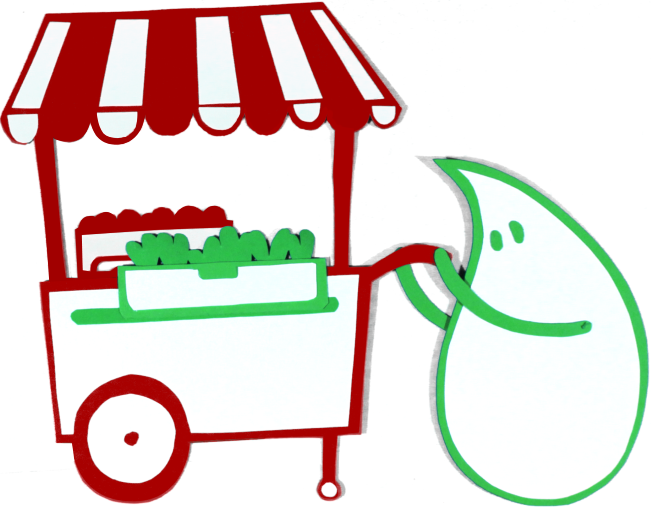 The EdiCitNet Marketplace ist eine digitale, gemeinsame Plattform für Gründerinnen, Gründer und Initiativen, die Lösungen für urbane Ernährungssysteme auf der ganzen Welt schaffen. Unser Ziel ist es, Edible City Solutions (ECS), Unternehmer, Institutionen, NGOs und andere Dritte auf lokaler, regionaler und globaler Ebene miteinander zu verbinden, um globalen Wissensaustausch, Skalierbarkeit und Replizierbarkeit zu ermöglichen und ergänzende Kooperationen mit anderen Unternehmen weltweit zu schaffen.
Was kann der Marktplatz eurem Unternehmen oder eurer Initiative bieten?
Kollaboratives Netzwerking: Runde Tische, Arbeitsgruppen und Workshops, die auf eure Bedürfnisse zugeschnitten sind
Expertise: Unterstützung durch Experten zur Weiterentwicklung eurer ECS-Produkte/Dienstleistungen
Promotion: eine globale Plattform, um eure ECS-Dienste und -Produkte hervorzuheben und Kunden und Partner zu finden
Kostenlose Hybrid-Beratung: ein maßgeschneiderter professioneller Beratungsservice, basierend auf dem Reifegrad, der Position in der Wertschöpfungskette, den Bedürfnissen, der Skalierbarkeit und Replizierbarkeit eures Unternehmens
Werdet jetzt Mitglied in unserer ECS-Community und lasst eure Idee wachsen
Diese Plattform ermöglicht den Austausch von Wissen, die Suche nach Partnern und den Aufbau von lokalen Netzwerken. Bietent eure Produkte und Dienstleistungen an und werdet Teil einer wachsenden Bewegung für essbare Städte.
Mehr erfahren über die Wertschöpfungskette von Lösungen der Essbaren Stadt

Erfahrt mehr über den Prozess des Aufbaus eines erfolgreichen ECS-Geschäfts im GROWING JOBS IN AGRICULTURE PLAYBOOK. (Englisch)
EdiCitNet Information & Consent Sheets
Hier findet ihr die EdiCitNet Information Sheet und denInformed Consent Sheet, welcher bei der Anmeldung für den Marketplace ausgefüllt werden muss.
Hier findet ihr den EdiCitNet Information Sheet und den Consent Form for Legal Representatives wenn Sie im Namen einer anderen Person, die einen gesetzlichen Vertreter benötigt, an dem Projekt teilnehmen.
Hier finden Sie den EdiCitNet Information Sheet und denConsent Sheet to collection, secondary use and publication of your personal data in Übereinstimmung mit den aktuellen Datenschutzrichtlinien.