AnkerBuch is located in the heart of the "Essbaren Stadt Andernach". The company has been pursuing a holistic digital strategy since 2016. A core element of this strategy is AnkerBuch-Verlag, with a focus on regionality, sustainability and biodiversity.
In autumn 2019 the book project "Moss and the bee tendrils" was started. The author Stefan Gemmel and eight teenagers from the Kurfürst-Salentin-Gymnasium Andernach wanted to write a book together. The idea was developed by Stefan Gemmel and Ralf Anker to bring children and young people closer to the joy of reading and writing. In cooperation with the head of the Real-Labor in Andernach, only the basic idea, that it should be history about wild bee protection, was developed.
AnkerBuch has always tried to orient itself thematically in its range of products to the theme "Edible City" and is also part of the Börsenverein des Deutschen Buchhandels (The German Publishers & Booksellers Association).
The highlights of this project were the enthusiasm of the young people for the topic "book" and their commitment to the protection of wild bees.     Carried by the energy and enthusiasm of the young people, the project got off to a furious start. But then two events brought the project to a standstill. The corona pandemic and the loss of the head of the Real Laboratory in Andernach, however, the joint efforts of author, publisher and accompanying teacher ultimately made it possible for the book of Stefan Gemmel "Moos und die Bienenranger" to be published in autumn 2020.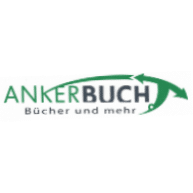 Contact:
Obere Wallstraße 10
56626 Andernach
Germany
Updates für diese Seite an EdiCitNet schicken
Wir freuen uns, wenn du uns Updates für diese Seite per E-Mail schickst.