Letchworth Garden City Heritage Foundation
Letchworth Garden City Heritage Foundation is the successor to First Garden City Limited, formed by Ebenezer Howard to develop the world's first garden city in 1903. 
Today the Foundation is a community benefit society, acting as a place based endowed charitable organisation that works to maintain and enhance the world's first Garden City, managing a local property portfolio to generate income, to re-invest back into the community and landscape of Letchworth Garden City through a series of charitable commitments.  This means that the greater proportion of Letchworth and the surrounding farmland sits within the Foundation's freehold. 
The Foundation's property portfolio held in Letchworth and other assets are in excess of £170 million, with an annual income is in circa £12 million, the surplus of which (£7.7 million in 2018) is reinvested through various charitable activities and grants.   This includes a range of services, such as a cinema, theatre, family/educational farm, day hospital, tourist information, museum services, allotments and rural/environmental improvements, as well as a grants programme for local groups and individuals.  The distribution of this charitable reinvestment is determined by a community governance structure that is formed of local volunteers and a Board of Trustees that includes a District and County Councillor.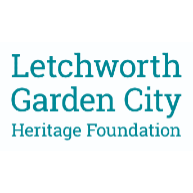 Contact:
Broadway Letchworth SG6
3BF Great Britain
Updates für diese Seite an EdiCitNet schicken
Wir freuen uns, wenn du uns Updates für diese Seite per E-Mail schickst.