BAUFACHFRAU Berlin e.V. is an association working in the field of Education for Sustainable Development. We qualify in themes like Green City, Sustainable Building and Zero Waste strategies. Our work includes the theme of edible cities as well in our participation projects with neighbourhoods, where we built and work with different people.
In our work in the context of sustainability we include and promote the theme of Edible Cities, because we estimate it as important as well as integral relevant for changing cities to liveable places for their inhabitants.
We promote ECS in our work theoretically as well as implement realization of small activities towards ECS in Berlin in our practical participation projects.
Some of the networks we have been involved with are the RENN network, which links stakeholders from all areas of society to make sustainable development everyday practice at regional level  (https://www.renn-netzwerk.de/en/) and the Deutsche UNESCO Kommission / Education for Sustainable Development (http://preview2018.unesco.de/bildung/bne-akteure).
Our main service includes Promotion of ECS-Goals by work-based-learning-qualifications in the theme of "Green Cities" as well as participation projects in the neighbourhood within the themes of urban gardening and ECS.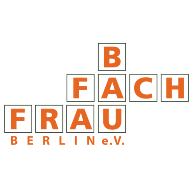 Contact:
Lehderstr. 108
13086 Berlin
Germany
Updates für diese Seite an EdiCitNet schicken
Wir freuen uns, wenn du uns Updates für diese Seite per E-Mail schickst.