Geschwister-Scholl-Realschule plus Andernach
Geschwister-Scholl-Realschule plus is a secondary school in the city centre of Andernach. Our students are aged between 10 and 17 years and come from Andernach itself or surrounding villages and towns. They aim to achieve a graduation which enables them either for a vocational training or a higher school education.
True to our name – the Scholl siblings were a resistance group against the Nazis – civic courage and tolerance play an important part in our school life. As a Schule ohne Rassismus – Schule mit Courage = school without racism – school with courage we had an event Kochen gegen Rassismus = cooking against racism, where our students prepared typical dishes from the countries where their families had come from. This food was served to other students and to visitors of an edible-city-festival in Andernach.
Other focal points of our school are sports like athletics and football, music like instrumental lessons and trashdrumming as well as languages like French and bilingual teaching in English.
Although we are an inner city school we have a small school garden and try to create a greener school yard. In cooperation with the city of Andernach a group of our students recently built several wooden raised beds which will be planted with flowers and vegetables in spring.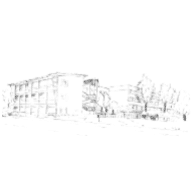 Contact:
Salentinstraße 12
56626 Andernach
Germany
Updates für diese Seite an EdiCitNet schicken
Wir freuen uns, wenn du uns Updates für diese Seite per E-Mail schickst.