Gruten is a Oslo based business giving coffee waste new meaning & purpose. We make products containing coffee grounds (soaps and body scrubs) and run courses and workshops to raise awareness and build practical knowledge. The autumn of 2018 we established an urban mushhroom farm, the first of its kind in Norway. There we grow oyster mushroom on coffee waste. Which we sell to restaurants and private customers through the service called Dagens (https://dagensmat.no/) and the Reko network (https://www.facebook.com/rekonorge/).
We are engaged in a project at the moment at Linderud Gård in Oslo where Edible Cities also is present (through Oslo Kommune i believe, Stephanie Degenhardt). There we are building mushroom beds with the local cmmunity and looking at how our end substrate can be of use in growing. We have previously registered through the network and feel the work we do has relevance for what Edible Cities stands for and does.
We grow food in the city/urban area. And that on reused materials and resources. We produce oyster mushrooms, a very healthy and nutritous mushroom. Which we see increased interest for as people want to healthier and have a less meat based diet. We run courses and workshops on the theme of using coffee grounds and have 5-6 years of experience in this field.
We have a good connection with many of the food/growing initiatives in Oslo. We sell mushrooms through Dagensmat and Reko, we are involved with projects at Linderud gård (with a community supported agriculture scheme), we have cooperated with the organization Hagecrew at Vollebekk fabrikker (they have used our end substrate to build vegetable beds) and we give + sell our end substrate to growers in Oslo/surrounding area, we have contact with Nabolagshager, and we have been funded by Spirende Oslo two times (for establishing the mushroom farm and for project at Linderud gård). We also have good relations to the mushroom association around Norway and in Oslo.
Some of our main achievements are starting up first business in Norway focusing on the use of coffee grounds. ; Establishing first urban farm in Norway growing oyster mushrooms on coffee waste.; Educating and inspiring thousands of Norwegian to use coffee grounds at home for gardening, skin care and to grow oyster mushrooms.
A crucial point in our process  was the earthworm who got me keen on finding out about the possibility of using coffee grounds. I build a worm compost bin 7-8 years ago and started feeding the worms quite a bit of coffee grounds. The worm got energy from it (still some caffeine left) and produced amazing compost. Thereafter i found out that coffee grounds can be used to grow oyster mushrooms and much more. Then i was hoooked.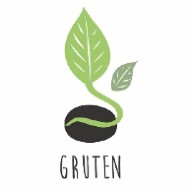 Updates für diese Seite an EdiCitNet schicken
Wir freuen uns, wenn du uns Updates für diese Seite per E-Mail schickst.