degewo is a leading residential company in Berlin. With around 69,000 owner-occupied apartments and more than 6,000 third-party apartments as well as around 1,300 employees, it is one of the largest and most efficient housing companies in Germany. Their quarters are located in almost all parts of Berlin.
degewo is part of the City Team and supports with their experience in the management of numerous community gardens and insect-friendly and species-rich open spaces in their living quarters.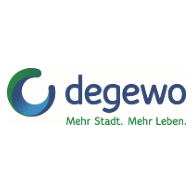 Contact:
Postdamer Straße 60
10785 Berlin
Germany
Updates für diese Seite an EdiCitNet schicken
Wir freuen uns, wenn du uns Updates für diese Seite per E-Mail schickst.