Local Buzz Community Supported Beekeeping (CSB)
We are initiating Norway's first Community Supported Beekeeping (CSB) scheme! Our ambition is to build a community around sustainable beekeeping and honey production in Oslo.
We have been practicing urban beekeeping at Tak for Maten, an award winning rooftop farm at Greenhouse Oslo. Our bees feast on the abundant flowers present in Oslo's urban landscape, such as Ekeberg, Botanical Gardens, and your gardens and balconies. Thanks to its unique and diverse composition, our honeydew city honey won the silver medal at 2020 NM i Honning!
Our approach to CSB is 'co-design'. We are pioneering something new and unexplored, therefore we want to develop this initiative together with 'you'! We would like to hear your inputs to create a scheme that will be resilient and fun!
What is Community Supported Beekeeping?
CSB rests on the same principles as Community Supported Agriculture (Andelslandbruk), whereby members sign up and pay in advance to become a shareholder of a bee hive, while the maintenance and care is given by the beekeepers. At the end of the season, honey is shared accordingly among the members of the hive.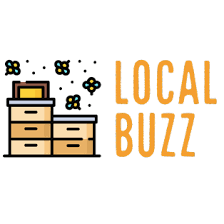 Updates für diese Seite an EdiCitNet schicken
Wir freuen uns, wenn du uns Updates für diese Seite per E-Mail schickst.