I am Karla, a young founder from Germany, living in Berlin. Currently, I am starting my own sustainable business – an online shop for organic seeds, packed in a fully organic and recycled packaging. Sustainability is the base of my business concept and a driving force of motivation to have a positive impact on our environment and social development.
I found out about Edible Cities during a webinar workshop on sustainable business canvas models. ; In my opinion, networks such as this one is are crucial to any kind of organisation – especially while starting. I'd love to be able to collaborate, contribute and learn while growing as a sustainable business and being part of an internationally growing network.
The expertise I am offering is my knowledge and passion for horticulture and social entrepreneurship. Being a native speaker in Croatian, German and Spanish, I am also very much interested in the cultural variety of international collaborations, which is why I studied Cultural Studies and Anthropology in the first place.
As I am just starting to develop my business, I'd be glad to make the Edible cities one of my first ones. Other than that I am involved in rather artistic networks and communities, as I was working as a Gallery Manager in contemporary art gallery.
My core product are organic seeds. Parallel to that, I will be offering a service to health institutions (starting in Berlin): a collaboration with hospitals and therapeutic institutions. ; In order to promote gardening as a form of therapy, already acknowledged in different parts of the world, I will be offering the service of sowing seeds with patients and their doctors / therapists as a means of therapeutic exercise, supporting their individual healing processes.
Expertise:
Skills in horticulure, social entrepreneurship and anthropology. Service to health institutions. Social impact.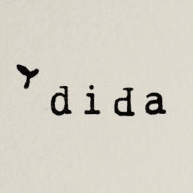 Contact:
Auguststraße 63
10117 Berlin
Germany
Updates für diese Seite an EdiCitNet schicken
Wir freuen uns, wenn du uns Updates für diese Seite per E-Mail schickst.